Professionals' & Resellers'
Discount Information

Page last updated:
June 1, 2008.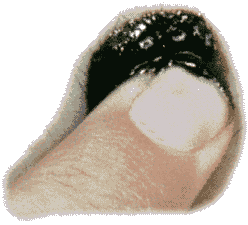 Alpha Omega Labs is now based out of Guayaquil, Ecuador. Its store was closed from September 17, 2003 -- the time of the infamous FDA raid -- to June 1, 2008.

The list below is a historic view of the products that were available at the time of the raid, plus products that are new and are currently being added. As always, if you have any questions, just
email us
.
Products we currently sell now are listed in the Alpha Omega Labs' section of the store at EcuadorPassionFruit.com.

If you are looking for a specific item, use the
Edit / Find (on this page)
function on your browser (Hotkeys > Ctrl-F, if you're using Microsoft IE) to search text below.
For speed and ease of use, note that we have removed all information links from this page: if you still need to read more information before ordering, use the information links on our
store
.

Code    Description                           Amount      Unit Price    Qty.   Total
----------------------------------------------------------------------------------- 
 828    Agaricus Mushroom Extract           120 caps        $ 29.95    _____ $ _____
 829    "Agaricus Drops" (4:1 extract)      4 fl. oz.       $ 39.95    _____ $ _____
 539    Aloe Vera Acemannan                  60 caps        $ 28.50    _____ $ _____
 830    Alpha Omega III Dentrifice         4.0 fl.oz.       $  9.95    _____ $ _____
 835    (if order case of 12 tubes)       48.0 fl.oz.       $  8.33    _____ $ _____
 850    Andrographis Paniculata              30 caps        $ 29.95    _____ $ _____
 855    Andrographis Plus                    90 caps        $ 29.95    _____ $ _____
 312    Anorex (r)                          180 caps        $ 76.50    _____ $ _____
 313    Anorex SF (r)                       180 caps        $ 81.50    _____ $ _____
 110    AO Bioenergized Flaxseed                1 lb.       $   .99    _____ $ _____
 120    AO Heart Drops                     4.0 fl.oz.       $ 19.95    _____ $ _____
----    AO Natural Suppositories
1350       Cansema Suppositories          2 g. x 8 u.       $ 49.95    _____ $ _____
1360       Chelatox Suppositories         2 g. x 8 u.       $ 69.95    _____ $ _____
1370       Neem Oil Suppositories         2 g. x 8 u.       $  8.95    _____ $ _____
1905    Aqua de Vita - 5 gal. capacity        1 unit        $675.00    _____ $ _____
1910    Aqua de Vita - 10 gal. capacity       1 unit        $945.00    _____ $ _____
1915    Aqua de Vita - 15 gal. capacity       1 unit      $1,249.00    _____ $ _____
 503    AquaMarine Life Force              30 fl. oz.       $  9.95    _____ $ _____


Code    Description                           Amount      Unit Price    Qty.   Total
----------------------------------------------------------------------------------- 
2050-2  Arnica Flower, tincture (59 ml)       2.0 oz.       $  6.95    _____ $ _____
2050-4  Arnica Flower, tincture (118 ml)      4.0 oz.       $ 11.95    _____ $ _____
 857    Artemis (wormwood extract)           30 caps        $ 59.95    _____ $ _____
 858    Artemis II (artemisinin only)        30 caps        $ 19.95    _____ $ _____
2070-2  Ashwaganda Root, tincture (59 ml)     2.0 oz.       $  5.25    _____ $ _____
2070-4  Ashwaganda Root, tincture (118 ml)    4.0 oz.       $ 10.50    _____ $ _____
2082-2  Astragalus Root, tincture (59 ml)     2.0 oz.       $  5.25    _____ $ _____
2082-4  Astragalus Root, tincture (118 ml)    4.0 oz.       $ 10.50    _____ $ _____

 ---    Bentonite Clay - see "Enchanted Ruins Healing Clays"
 560    Beta 1,3-d Glucan (200 mg.)          60 caps        $  9.95    _____ $ _____
 561    Beta 1,3-d Glucan (500 mg.)          60 caps        $ 14.95    _____ $ _____
2130-2  Bilberry, tincture (59 ml)            2.0 oz.       $  4.95    _____ $ _____
2130-4  Bilberry, tincture (118 ml)           4.0 oz.       $  9.95    _____ $ _____
2145-2  Black Cohosh Root, tincture (59 ml)   2.0 oz.       $  4.59    _____ $ _____
2145-4  Black Cohosh Root, tincture (118 ml)  4.0 oz.       $  9.29    _____ $ _____
2152-2  Black Walnut Hulls, tincture (59 ml)  2.0 oz.       $  4.59    _____ $ _____
2152-4  Black Walnut Hulls, tincture (118 ml) 4.0 oz.       $  9.29    _____ $ _____
 505    Blenheim Apricot Seeds                1.5 oz.       $  1.29    _____ $ _____
 506    Blenheim Apricot Seeds                8.0 oz.       $  4.85    _____ $ _____
 840    Bloodroot Paste                        .8 oz.       $  9.95    _____ $ _____
2185-2  Burdock Root, tincture (59 ml)        2.0 oz.       $  4.59    _____ $ _____
2185-4  Burdock Root, tincture (118 ml)       4.0 oz.       $  9.29
 955    Calendula Ointment                    1.0 oz.       $  3.49    _____ $ _____
 800    Cansema Black Topical Salve            .8 oz.       $ 49.95    _____ $ _____
 800D   Cansema Deep Tissue                    .8 oz.       $ 50.95    _____ $ _____
 800K   Cansema w/Lugol's Iodine (topical)    1.2 oz.       $ 50.95    _____ $ _____
 800V   Cansema for Cats, Dogs & Horses       1.6 oz.       $ 50.95    _____ $ _____
 802    Cansema Tonic I (reformulated)     8.0 fl.oz.       $ 49.95    _____ $ _____
 803    Cansema Tonic III                  4.0 fl.oz.       $ 59.95    _____ $ _____
 820    Cansema Capsules                    120 caps        $ 29.95    _____ $ _____
 825    (if ordering case of 12)          1,440 caps        $ 20.95/u  _____ $ _____
                                                            $251.40/cs _____ $ _____
1350    Cansema Suppositories 
        (See "AO Natural Suppositories")

        CanSupport (now available in capsule format only;
          see CS Capsules below)

 860B   CanSupport Bone Bundle                  --          $ 74.95    _____ $ _____
 862B   CanSupport Brain Bundle                 --          $ 74.95    _____ $ _____
 864B   CanSupport Breast Bundle                --          $ 74.95    _____ $ _____
 866B   CanSupport Colorectal Bundle            --          $ 74.95    _____ $ _____
 868B   CanSupport Kidney/Liver Bundle          --          $ 74.95    _____ $ _____
 870B   CanSupport Leukemia/Lymphoma Bundle     --          $ 74.95    _____ $ _____
 872B   CanSupport Lung Bundle                  --          $ 74.95    _____ $ _____
 874B   CanSupport Ovarian/Cerv./Uteran Bundle  --          $ 74.95    _____ $ _____
 876B   CanSupport Pancreatic Bundle            --          $ 74.95    _____ $ _____
 878B   CanSupport Prostate Bundle              --          $ 74.95    _____ $ _____
2210-2  Cascara Sagrada, tincture             2.0 oz.       $  4.59    _____ $ _____
2210-4  Cascara Sagrada, tincture             4.0 oz.       $  9.29    _____ $ _____



Code    Description                           Amount      Unit Price    Qty.   Total
----------------------------------------------------------------------------------- 
2230-2  Chamomile Flower, tincture            2.0 oz.       $  4.59    _____ $ _____
2230-4  Chamomile Flower, tincture            4.0 oz.       $  9.29    _____ $ _____
1360    Chelatox Suppositories 
        (See "AO Natural Suppositories")
 958    Chickweed Ointment                    1.0 oz.       $  3.49    _____ $ _____
 705    Clean Colon                            5 lbs.       $ 19.95    _____ $ _____
2255-2  Clove Bud, tincture                   2.0 oz.       $  5.25    _____ $ _____
2255-4  Clove Bud, tincture                   4.0 oz.       $ 10.50    _____ $ _____
 508    Coral Calcium Plus Mag. Chelate      90 Caps        $ 15.95    _____ $ _____
2270-2  Cordyceps Mushroom, tincture          2.0 oz.       $  7.95    _____ $ _____
2270-4  Cordyceps Mushroom, tincture          4.0 oz.       $ 15.95    _____ $ _____
2285-2  Cramp Bark, tincture                  2.0 oz.       $  5.25    _____ $ _____
2285-4  Cramp Bark, tincture                  4.0 oz.       $ 10.50    _____ $ _____
 860C   CS Capsules: Bone                   120 caps        $ 19.50    _____ $ _____
 861C   ==>if ordering case of 12         1,440 caps        $ 12.50/u  _____ $ _____
                                                            $150.00/cs _____ $ _____
 862C   CS Capsules: Brain                  120 caps        $ 19.50    _____ $ _____
 863C   ==>if ordering case of 12         1,440 caps        $ 12.50/u  _____ $ _____
                                                            $150.00/cs _____ $ _____
 864C   CS Capsules: Breast                 120 caps        $ 19.50    _____ $ _____
 865C   ==>if ordering case of 12         1,440 caps        $ 12.50/u  _____ $ _____
                                                            $150.00/cs _____ $ _____
 866C   CS Capsules: Colorectal             120 caps        $ 19.50    _____ $ _____
 867C   ==>if ordering case of 12         1,440 caps        $ 12.50/u  _____ $ _____
                                                            $150.00/cs _____ $ _____
 868C   CS Capsules: Kidney/Liver           120 caps        $ 19.50    _____ $ _____
 869C   ==>if ordering case of 12         1,440 caps        $ 12.50/u  _____ $ _____
                                                            $150.00/cs _____ $ _____
 870C   CS Capsules: Leukemia/Lymphoma      120 caps        $ 19.50    _____ $ _____
 871C   ==>if ordering case of 12         1,440 caps        $ 12.50/u  _____ $ _____
                                                            $150.00/cs _____ $ _____
 872C   CS Capsules: Lung                   120 caps        $ 19.50    _____ $ _____
 873C   ==>if ordering case of 12         1,440 caps        $ 12.50/u  _____ $ _____
                                                            $150.00/cs _____ $ _____
 874C   CS Capsules: Ovarian/Cerv./Uter.    120 caps        $ 19.50    _____ $ _____
 875C   ==>if ordering case of 12         1,440 caps        $ 12.50/u  _____ $ _____
                                                            $150.00/cs _____ $ _____
 876C   CS Capsules: Pancreatic             120 caps        $ 19.50    _____ $ _____
 877C   ==>if ordering case of 12         1,440 caps        $ 12.50/u  _____ $ _____
                                                            $150.00/cs _____ $ _____
 878C   CS Capsules: Prostate               120 caps        $ 19.50    _____ $ _____
 879C   ==>if ordering case of 12         1,440 caps        $ 12.50/u  _____ $ _____
                                                            $150.00/cs _____ $ _____
 530    Co-Q-10 (25 mg.                      60 tabs        $  9.25    _____ $ _____

9590    colorpHast pH Indicator Strips    100 strips        $  9.95    _____ $ _____
        ==>pH 0-14; increment: 1.0           & chart
9580    colorpHast pH Indicator Strips    100 strips        $  9.95    _____ $ _____
        ==>pH 0-2.5; increment: 0.3-0.5      & chart
9582    colorpHast pH Indicator Strips    100 strips        $  9.95    _____ $ _____
        ==>pH 4.0-7; increment: 0.2-0.3      & chart
9583    colorpHast pH Indicator Strips    100 strips        $  9.95    _____ $ _____
        ==>pH 6.5-10; increment: 0.2-0.5     & chart




Code    Description                           Amount      Unit Price    Qty.   Total
----------------------------------------------------------------------------------- 
 510    Daibutsu - "Beef Burgundy"            8.0 oz.       $  2.99    _____ $ _____
 511    Daibutsu - "Spicy Beef"               8.0 oz.       $  2.99    _____ $ _____
 512    Daibutsu - "BBQ Beef"                 8.0 oz.       $  2.99    _____ $ _____
 513    Daibutsu - "Teriyaki"                 8.0 oz.       $  2.99    _____ $ _____
 514    Daibutsu - "Sweet Ham"                8.0 oz.       $  2.99    _____ $ _____
 515    Daibutsu - "Pepperoni"                8.0 oz.       $  2.99    _____ $ _____
2320-2  Damiana Herb, tincture                2.0 oz.       $  4.95    _____ $ _____
2320-4  Damiana Herb, tincture                4.0 oz.       $  9.95    _____ $ _____
2325-2  Dandelion Root, tincture              2.0 oz.       $  4.59    _____ $ _____
2325-4  Dandelion Root, tincture              4.0 oz.       $  9.29    _____ $ _____
2350-2  Devil's Claw Tuber, tincture          2.0 oz.       $  5.25    _____ $ _____
2350-4  Devil's Claw Tuber, tincture          4.0 oz.       $ 10.50    _____ $ _____
 ---    Dewormer (See "Old Amish" Dewormer)
2370-2  Dong Quai Root, tincture              2.0 oz.       $  5.89    _____ $ _____
2370-4  Dong Quai Root, tincture              4.0 oz.       $ 11.69    _____ $ _____
1227    Duna "Sputnik", The re                1 unit.       $ 39.95    _____ $ _____


2410-2  Echinacea, tincture                   2.0 oz.       $  6.29    _____ $ _____
2410-4  Echinacea, tincture                   4.0 oz.       $ 12.59    _____ $ _____
1201    Ecomed Electronic Normalizer          1 unit        $ 39.95    _____ $ _____
1750    Eczema                             4.0 fl.oz.       $  9.95    _____ $ _____
2445-2  Elderberry, tincture                  2.0 oz.       $  4.59    _____ $ _____
2445-4  Elderberry, tincture                  4.0 oz.       $  9.29    _____ $ _____
 550    Ellagic Acid (500 mg.)              120 caps        $ 14.95    _____ $ _____
 970    Emu Oil                            8.0 fl.oz.       $ 24.95    _____ $ _____

 ---    Enchanted Ruins Healing Clays --------------
 610    "  -  Bentonite Mix                 0.58 lbs.       $  2.59    _____ $ _____
        (offline for reformulation: 12/22/02)
 611    "  -  Bentonite Pre-Mix             1.50 lbs.       $  2.99    _____ $ _____
 618    "  -  Feldspar Mix                  0.68 lbs.       $  2.69    _____ $ _____
        (offline for reformulation: 12/22/02)
 619    "  -  Feldspar Pre-Mix              0.81 lbs.       $  2.99    _____ $ _____
 626    "  -  Kaolin USP Mix                0.64 lbs.       $  2.99    _____ $ _____
        (offline for reformulation: 12/22/02)
 627    "  -  Kaolin USP Pre-Mix            0.50 lbs.       $  2.99    _____ $ _____
 634    "  -  Red Cedar Mix                 0.80 lbs.       $  2.99    _____ $ _____
        (offline for reformulation: 12/22/02)
 635    "  -  Red Cedar Pre-Mix             1.00 lbs.       $  2.99    _____ $ _____

2480-2  Ephedra, tincture                     2.0 oz.       $  4.59    _____ $ _____
2480-4  Ephedra, tincture                     4.0 oz.       $  9.29    _____ $ _____
1020    Essex Botanical (essiac)         32.0 fl. oz.       $ 18.95    _____ $ _____
2492-2  Eyebright Leaf, tincture              2.0 oz.       $  5.25    _____ $ _____
2492-4  Eyebright Leaf, tincture              4.0 oz.       $ 10.50    _____ $ _____

 ----   Feldspar (Clay) -- see "Enchanted Ruins Healing Clays"
2520-2  Fennel Seed, tincture                 2.0 oz.       $  4.59    _____ $ _____
2520-4  Fennel Seed, tincture                 4.0 oz.       $  9.29    _____ $ _____
2530-2  Feverfew Leaf, tincture               2.0 oz.       $  4.95    _____ $ _____
2530-4  Feverfew Leaf, tincture               4.0 oz.       $  9.95    _____ $ _____
 
1560    Gallbladder Cleanse                4.0 fl.oz.       $ 18.95    _____ $ _____
2605-2  Garlic Bulb, tincture                 2.0 oz.       $  5.25    _____ $ _____
2605-4  Garlic Bulb, tincture                 4.0 oz.       $ 10.50    _____ $ _____
2615-2  Gentian Root, tincture                2.0 oz.       $  4.95    _____ $ _____
2615-4  Gentian Root, tincture                4.0 oz.       $  9.95    _____ $ _____
2625-2  Ginger Root, tincture                 2.0 oz.       $  5.25    _____ $ _____
2625-4  Ginger Root, tincture                 4.0 oz.       $ 10.50    _____ $ _____
2630-2  Ginkgo Leaf, tincture                 2.0 oz.       $  4.95    _____ $ _____
2630-4  Ginkgo Leaf, tincture                 4.0 oz.       $  9.95    _____ $ _____
2640-2  Ginseng, American, tincture           2.0 oz.       $  5.95    _____ $ _____
2640-4  Ginseng, American, tincture           4.0 oz.       $ 11.95    _____ $ _____
2643-2  Ginseng, Red Chinese, tincture        2.0 oz.       $  5.95    _____ $ _____
2643-4  Ginseng, Red Chinese, tincture        4.0 oz.       $ 11.95    _____ $ _____
2646-2  Ginseng, Siberian, tincture           2.0 oz.       $  4.95    _____ $ _____
2646-4  Ginseng, Siberian, tincture           4.0 oz.       $  9.95    _____ $ _____
2660-2  Goldenseal Root, tincture             2.0 oz.       $  5.95    _____ $ _____
2660-4  Goldenseal Root, tincture             4.0 oz.       $ 11.95    _____ $ _____
 888    Gotas ("GS") Drops                    2.0 oz.       $ 24.95    _____ $ _____ 
2665-2  Gotu Kola Leaf, tincture              2.0 oz.       $  5.95    _____ $ _____
2665-4  Gotu Kola Leaf, tincture              4.0 oz.       $ 11.95    _____ $ _____
2685-2  Green Tea, tincture                   2.0 oz.       $  4.59    _____ $ _____
2685-4  Green Tea, tincture                   4.0 oz.       $  9.29    _____ $ _____
 888    GS Drops (see "Gotas")



Code    Description                           Amount      Unit Price    Qty.   Total
----------------------------------------------------------------------------------- 
1090    H30 for Hot Tubs & Spas         1 Gal.( 3.78 l.)    $ 24.95    _____ $ _____
        (not for internal use) 
1091    H30 for Hot Tubs & Spas         4 Gal.(15.14 l.)    $ 99.95    _____ $ _____
        (Incl. pH test kit #9580)
1050    H30 Hydronium Starter Kit               --          $ 17.95    _____ $ _____
1057    H30 Hydronium Refill               8.0 fl.oz.       $  4.95    _____ $ _____
        (makes about 8 gal. @ pH 1.6-2.0)
1060    H30 Hydronium Refill              32.0 fl.oz.       $ 14.95    _____ $ _____
        (makes about 32 gal. @ pH 1.6-2.0)
1065    H30 Spray Sampler (dil. to pH 1.6) 4.0 fl.oz.       $  1.49    _____ $ _____
        (min. purchase $25 required)
2720-2  Hawthorne Berry, tincture             2.0 oz.       $  4.59    _____ $ _____
2720-4  Hawthorne Berry, tincture             4.0 oz.       $  9.29    _____ $ _____
2760-2  Hops Strobiles, tincture              2.0 oz.       $  4.95    _____ $ _____
2760-4  Hops Strobiles, tincture              4.0 oz.       $  9.95    _____ $ _____
1021    Hoxsiac (internal Hoxsey)        32.0 fl. oz.       $ 18.95    _____ $ _____
1080    HRx Hydroxide Starter Kit               --          $ 21.95    _____ $ _____
1085    HRx Hydroxide Refill               8.0 fl.oz.       $  4.95    _____ $ _____
        (makes about 8 gal. @ pH 9.5-10.5)
1086    HRx Hydroxide Refill              32.0 fl.oz.       $ 14.95    _____ $ _____
        (makes about 32 gal. @ pH 9.5-10.5)

1230    ionCleanse Electronic                 1 unit       $1895.00    _____ $ _____
        Detoxification System

 950    Joint Relief                        120 tabs        $ 29.95    _____ $ _____
2985-2  Juniper, tincture                     2.0 oz.       $  4.59    _____ $ _____
2985-4  Juniper, tincture                     4.0 oz.       $  9.29    _____ $ _____

 ---    Kaolin (USP) - see "Enchanted Ruins Healing Clays"
3025-2  Kava Root, tincture                   2.0 oz.       $  5.95    _____ $ _____
3025-4  Kava Root, tincture                   4.0 oz.       $ 11.95    _____ $ _____
 905    Kavakosh (epilepsy/depression)      120 caps        $ 24.95    _____ $ _____
 318    Ketozyne - Original Unflavored       3.5 lbs.       $ 19.95    _____ $ _____
 319    Ketozyne - Carob Flavored            3.5 lbs.       $ 19.95    _____ $ _____
1565    Kidney Cleanse (tea concentrate)    100 grams       $ 24.95    _____ $ _____
3150-2  Licorice Root, tincture               2.0 oz.       $  4.95    _____ $ _____
3150-4  Licorice Root, tincture               4.0 oz.       $  9.95    _____ $ _____
 720    Liver/Colon Cleansing Bundle           --           $ 72.00    _____ $ _____
 565    Lugol's Iodine                     4.0 fl.oz.       $  7.95    _____ $ _____

3203-2  Maca Root, tincture                   2.0 oz.       $  5.25    _____ $ _____
3203-4  Maca Root, tincture                   4.0 oz.       $ 10.50    _____ $ _____
3208-2  Maitake Mushroom, tincture            2.0 oz.       $  5.95    _____ $ _____
3208-4  Maitake Mushroom, tincture            4.0 oz.       $ 11.95    _____ $ _____
 518    Meatfree - "Beef Style"               8.0 oz.       $  2.99    _____ $ _____
 519    Meatfree - "Chicken Style"            8.0 oz.       $  2.99    _____ $ _____
 520    Meatfree - "Ground Beef"              8.0 oz.       $  2.99    _____ $ _____
 130    Medicardium -- incl. shipping       10 units        $ 99.95    _____ $ _____
 710    Microflora Restore                    3.2 oz.       $ 24.95    _____ $ _____
3220-2  Milk Thistle, tincture                2.0 oz.       $  4.95    _____ $ _____
3220-4  Milk Thistle, tincture                4.0 oz.       $  9.95    _____ $ _____
1570    Mobility Spray                     4.0 fl.oz.       $ 19.95    _____ $ _____
1022    Mojave Nectar (yucca)            32.0 fl. oz.       $ 18.95    _____ $ _____
3265-2  Mullein Leaf, tincture                2.0 oz.       $  4.59    _____ $ _____
3265-4  Mullein Leaf, tincture                4.0 oz.       $  9.29    _____ $ _____
1580    Muscle Joint Health                4.0 fl.oz.       $ 18.95    _____ $ _____
3292-2  Myrrh Gum, tincture                   2.0 oz.       $  5.25    _____ $ _____
3292-4  Myrrh Gum, tincture                   4.0 oz.       $ 10.50    _____ $ _____



Code    Description                           Amount      Unit Price    Qty.   Total
----------------------------------------------------------------------------------- 
1410    Neem Creme                            2.0 oz.       $ 18.95    _____ $ _____
1420    Neem Hand & Body Lotion               8.0 oz.       $  9.95    _____ $ _____
1470    Neem Leaf Capsules - 400 mg.         60 caps        $ 12.95    _____ $ _____
1430    Neem Oil Soap (mint)                  3.75oz.       $  4.95    _____ $ _____
1440    Neem Oil Spray                        4.0 oz.       $  7.95    _____ $ _____
1370    Neem Oil Suppositories
        (See "AO Natural Suppositories")
3330-2  Nettles Leaf, tincture                2.0 oz.       $  4.95    _____ $ _____
3330-4  Nettles Leaf, tincture                4.0 oz.       $  9.95    _____ $ _____
 M36    North Polarity Mattress--Twin
        36 x 72 - 324 Magnets                  1 set        $199.95    _____ $ _____
 M60    North Polarity Mattress--Queen
        60 x 72 - 594 Magnets                  1 set        $299.95    _____ $ _____
 M72    North Polarity Mattress--King
        72 x 72 - 648 Magnets                  1 set        $379.95    _____ $ _____

 235    "Old Amish" Dewormer - Original    8.0 fl.oz.       $ 24.95    _____ $ _____
 236    "Old Amish" Dewormer - Original   32.0 fl.oz.       $ 79.95    _____ $ _____
 237    "Old Amish" Dewormer - Glycerine   8.0 fl.oz.       $ 24.95    _____ $ _____
 238    "Old Amish" Dewormer - Glycerine  32.0 fl.oz.       $ 79.95    _____ $ _____
 728    Olive Leaf (powder)                 120 caps        $  5.95    _____ $ _____
 729    Olive Leaf Extract (tincture)     4.0 fl. oz.       $  9.95    _____ $ _____
3440-2  Olive Leaf, tincture                  2.0 oz.       $  4.95    _____ $ _____
3440-4  Olive Leaf, tincture                  4.0 oz.       $  9.95    _____ $ _____
 702    Omega LB                            120 caps        $ 14.95    _____ $ _____
1305    Omega UR                          4.0 fl. oz.       $ 12.95    _____ $ _____
3460-2  Oregano Oil, tincture                 2.0 oz.       $ 14.95    _____ $ _____
3460-4  Oregano Oil, tincture                 4.0 oz.       $ 29.95    _____ $ _____
1450    Organic Neem Leaf Extract             1.0 oz.       $ 12.95    _____ $ _____
3480-2  Osha Root, tincture                   2.0 oz.       $  5.95    _____ $ _____
3480-4  Osha Root, tincture                   4.0 oz.       $ 11.95    _____ $ _____

3515-2  Passion Flower, tincture              2.0 oz.       $  4.59    _____ $ _____
3515-4  Passion Flower, tincture              4.0 oz.       $  9.29    _____ $ _____
3520-2  Pau d'Arco, tincture                  2.0 oz.       $  4.95    _____ $ _____
3520-4  Pau d'Arco, tincture                  4.0 oz.       $  9.95    _____ $ _____
1023    Potassium Iodine Hoxsey Solution  4.0 fl. oz.       $  4.95    _____ $ _____
1260    Prologue, The                         1 unit       $1595.00    _____ $ _____
 260    Prospero IV                          1.85 oz.       $ 19.95    _____ $ _____
 880    Protocel - JVS-23               16 oz.(.47 l.)      $ 98.00    _____ $ _____
 881    Protocel - EJS-50               16 oz.(.47 l.)      $125.00    _____ $ _____
 882    Protocel - Pro Enzymes              180 caps        $ 50.00    _____ $ _____
 883    Protocel - ProGe-132                120 caps        $ 75.00    _____ $ _____
 884    Protocel - Brain Bundle                --           $259.00    _____ $ _____
 885    Protocel - Breast Bundle               --           $239.00    _____ $ _____
 886    Protocel - Colorectal Bundle           --           $259.00    _____ $ _____
 887    Protocel - Prostate Bundle             --           $259.00    _____ $ _____

 960    QuikHeal Green                         .8 oz.       $  9.95    _____ $ _____
 962    QuikHeal Blue                          .8 oz.       $ 12.95    _____ $ _____


 355    Raiza Creme                             2 oz.       $ 29.95    _____ $ _____

 ---    Red Cedar Clay - see "Enchanted Ruins Healing Clays"
3730-2  Red Clover Blossoms, tincture         2.0 oz.       $  4.59    _____ $ _____
3730-4  Red Clover Blossoms, tincture         4.0 oz.       $  9.29    _____ $ _____
3735-2  Red Raspberry, tincture               2.0 oz.       $  4.59    _____ $ _____
3735-4  Red Raspberry, tincture               4.0 oz.       $  9.29    _____ $ _____
 265    Reforma CCVI                         1.95 oz.       $ 19.95    _____ $ _____
3745-2  Reishi Mushroom, tincture             2.0 oz.       $  7.95    _____ $ _____
3745-4  Reishi Mushroom, tincture             4.0 oz.       $ 15.95    _____ $ _____

3810-2  Sarsparilla Root, tincture            2.0 oz.       $  4.95    _____ $ _____
3810-4  Sarsparilla Root, tincture            4.0 oz.       $  9.95    _____ $ _____
3815-2  Saw Palmetto, tincture                2.0 oz.       $  4.95    _____ $ _____
3815-4  Saw Palmetto, tincture                4.0 oz.       $  9.95    _____ $ _____



Code    Description                           Amount      Unit Price    Qty.   Total
----------------------------------------------------------------------------------- 
3825-2  Schizandra Berry, tincture            2.0 oz.       $  4.95    _____ $ _____
3825-4  Schizandra Berry, tincture            4.0 oz.       $  9.95    _____ $ _____
3832-2  Scullcap, tincture                    2.0 oz.       $  4.59    _____ $ _____
3832-4  Scullcap, tincture                    4.0 oz.       $  9.29    _____ $ _____
 350    Shen Min(R) Hair Nutrient            90 Tabs        $ 18.95    _____ $ _____
 340    Shen Min(R) Vitalize Shampoo        8 fl. oz.       $  6.99    _____ $ _____
3860-2  Shiitake Mushroom, tincture           2.0 oz.       $  5.95    _____ $ _____
3860-4  Shiitake Mushroom, tincture           4.0 oz.       $ 11.95    _____ $ _____
 680    Shilajit (600 mg.)                  100 Caps.       $ 18.95    _____ $ _____
3880-2  St. John's Wort Flowering Tops, tinc. 2.0 oz.       $  4.59    _____ $ _____
3880-4  St. John's Wort Flowering Tops, tinc. 4.0 oz.       $  9.29    _____ $ _____
 575    Stevia Extract (concentrated sweet'r) 4.4 oz.       $ 19.95    _____ $ _____
3890-2  Suma Root, tincture                   2.0 oz.       $  5.95    _____ $ _____
3890-4  Suma Root, tincture                   4.0 oz.       $ 11.95    _____ $ _____
----    Suppositories (see "AO Natural Suppositories")
         

1250    Techno AO Electromagnetic
        Bioprotection Antenna                 1 unit        $ 24.95    _____ $ _____
1590    Temporal Tension                   4.0 fl.oz.       $ 18.95    _____ $ _____
1270    Tesla Photon Machine                  1 unit       $5995.00    _____ $ _____
1210    "Tomsk" AEC GIT - Basic Model         1 unit        $ 39.95    _____ $ _____
1215    "Tomsk" AEC GIT - Chromium Coated     1 unit        $ 39.95    _____ $ _____
1220    "Tomsk" AEC GIT - Zinc Coated         1 unit        $ 39.95    _____ $ _____
1225    "Tomsk" AEC GIT - Gold Plated         1 unit        $ 44.95    _____ $ _____
 578    Transfer Fact Rx (tm)                90 Caps        $ 39.95    _____ $ _____
          "General Enhance" (non-specific)
 580    Transfer Fact Rx (tm) Formula One    30 Caps        $110.00    _____ $ _____
 581    Transfer Fact Rx (tm) Formula Two    30 Caps        $110.00    _____ $ _____
 582    Transfer Fact Rx (tm) Formula Three  30 Caps        $110.00    _____ $ _____
 583    Transfer Fact Rx (tm) Formula Four   30 Caps        $110.00    _____ $ _____
 584    Transfer Fact Rx (tm) Formula Five   30 Caps        $110.00    _____ $ _____
 585    Transfer Fact Rx (tm) Formula Six    30 Caps        $110.00    _____ $ _____
 586    Transfer Fact Rx (tm) Formula Seven  30 Caps        $110.00    _____ $ _____
 587    Transfer Fact Rx (tm) Formula Eight  30 Caps        $110.00    _____ $ _____
 590    Transfer Fact Rx (tm) TF-1       36 Lozenges        $ 14.95    _____ $ _____
 591    Transfer Fact Rx (tm) TF-2       36 Lozenges        $ 14.95    _____ $ _____
 592    Transfer Fact Rx (tm) Elixir          1 Vial        $ 99.95    _____ $ _____
          Code 592 is not available for sale
          to the general public.
 890    Tru-Derm Scar Cream                  1.75 oz.       $ 11.95    _____ $ _____
3985-2  Turmeric Root, tincture               2.0 oz.       $  4.59    _____ $ _____
3985-4  Turmeric Root, tincture               4.0 oz.       $  9.29    _____ $ _____

1592    Una de Gato                        4.0 fl.oz.       $ 18.95    _____ $ _____
4090-2  Uva Ursi, tincture                    2.0 oz.       $  4.59    _____ $ _____
4090-4  Uva Ursi, tincture                    4.0 oz.       $  9.29    _____ $ _____

4110-2  Valerian Root, tincture               2.0 oz.       $  4.59    _____ $ _____
4110-4  Valerian Root, tincture               4.0 oz.       $  9.29    _____ $ _____
                                                            $228.00/cs _____ $ _____
1460    Virgin Cold Pressed Neem Oil          1.0 oz.       $ 10.95    _____ $ _____
 310    Vitalio Body Fat Analyzer             1 unit        $ 18.95    _____ $ _____

4220-2  White Willow Bark, tincture           2.0 oz.       $  4.59    _____ $ _____
4220-4  White Willow Bark, tincture           4.0 oz.       $  9.29    _____ $ _____
4230-2  Wild Cherry Bark, tincture            2.0 oz.       $  4.95    _____ $ _____
4230-4  Wild Cherry Bark, tincture            4.0 oz.       $  9.95    _____ $ _____
4235-2  Wild Oat Seed, tincture               2.0 oz.       $  4.59    _____ $ _____
4235-4  Wild Oat Seed, tincture               4.0 oz.       $  9.29    _____ $ _____
4245-2  Wild Yam Root, tincture               2.0 oz.       $  4.95    _____ $ _____
4245-4  Wild Yam Root, tincture               4.0 oz.       $  9.95    _____ $ _____
4280-2  Wormwood Leaf, tincture               2.0 oz.       $  4.95    _____ $ _____
4280-4  Wormwood Leaf, tincture               4.0 oz.       $  9.95    _____ $ _____

4430-2  Yellow Dock, tincture                 2.0 oz.       $  4.59    _____ $ _____
4430-4  Yellow Dock, tincture                 4.0 oz.       $  9.29    _____ $ _____
4450-2  Yohimbe, tincture                     2.0 oz.       $  5.95    _____ $ _____
4450-4  Yohimbe, tincture                     4.0 oz.       $ 11.95    _____ $ _____
             

        "Write-In" Area 
        _________________________________
 
______  _________________________________     _______       _______    _____ $ _____

______  _________________________________     _______       _______    _____ $ _____

______  _________________________________     _______       _______    _____ $ _____

______  _________________________________     _______       _______    _____ $ _____

______  _________________________________     _______       _______    _____ $ _____

______  _________________________________     _______       _______    _____ $ _____

______  _________________________________     _______       _______    _____ $ _____


If you are printing out this page and plan to fax your order,
please complete required information on the next page:

Product(s) sold to:
Home Page

Top of Page