e are frequently asked about what diets are the most "health supporting," what foods "should we avoid," what snacks can "we include," etc. (Such volume of queries is the reason we created a free section, covering
book reviews
on the relationship between lifestyle and degenerative disease.)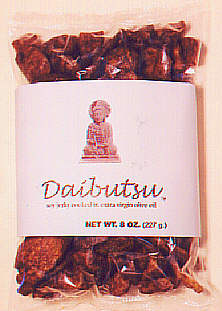 Based on our own research on changes in dietary habits in the West over the last 100 years, we have come to the conclusion that one of the leading contributors to the upsurge in cancer, heart disease, diabetes, and other degenerative disease is diet ... and few areas present so deplorable a picture of disease-inducement as the current state of
between-meal snacks.

Today's processed foods, and most particularly snacks, tend to be high in fat -- unhealthy saturated fats, not essential fatty acids; high in their sodium to potassium ratio; many contain potentially harmful additives, such as nitrates; and many are not well preserved with natural ingredients -- giving rise to undetectably high levels of microbial growth, and fat oxidation.

The majority of those snacks which do prance on the retail shelf with declarations of "All Natural" or "Organic," are not healthy, either ---- better than 90% of them use either a high level of saturated fats, or -- going in the other direction, unprotected fats for which there is no protection against rancidity and the development of free radicals. Moreover (on a more controversial note), most contain high levels of a cancer-causing derivative called "acrylamide," according Sweden's National Food Administration (see side panel at right). This would includes almost all potato, corn and tortilla chips; pretzels; corn puffs; pork rinds; french fries --- not to mention breads, donuts, and a smorgasborg of other baked items, etc.

These snacks comprise a huge percentage of what constitutes the oft-mentioned "Western diet." If the work conducted in Sweden is confirmed elsewhere and the cancer-causing threshold for consumption of acrylamide by humans is confirmed as being in line with current usage, acrylamides may eventually become a labelled item for food products.
A Truly 'Healthy' Snack

We believe that
Daibutsu
is one of the most delicious, healthy between-meal snacks you'll ever try. We are proud to add it to the
Alpha Omega Labs
family of products . . .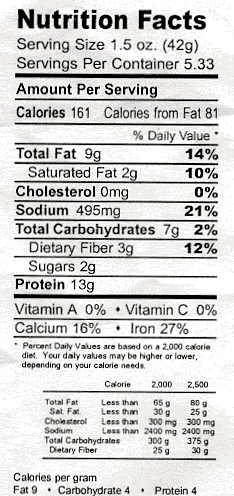 Eat Right Out of the Bag ... Or
Microwave For 10 Seconds
For a Hot, Sizzlin' Snack


Unlike 'real jerky,'
Daibutsu
can be eaten right out of the bag -- or microwaved for 10 seconds for a hot, meaty snack ... try a bag today!