The Ashwin
is a monthly webzine for
ΑΩ Labs'
customers --
July, 2002 Edition
Formatted to 600 pixel width for ease of reading and hardcopy reproduction from the browser.
Related Links:

Ashwin Archives

Letters to the Editor - (Submissions)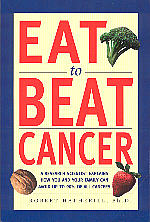 Lifestyle Choices
That Can Prevent &
Even Help Cure Cancer


e, and the doctors who constitute our circle of associates, are frequently asked to provide dietary advice. With all the conflicting information that is currently available in the public domain, it is not surprising that many people are confused.


For this reason, Alpha Omega Labs is the process of creating a Health Zone, abstracting from scores of top medical professionals in the field -- which in turn draw from many hundreds of peer reviewed articles and studies on the relationship between a host of lifestyle choices and the prevention and cure of degenerative disease.


The first part of the Health Zone that is nearing completion is the Book Review section - which already contains many hours of helpful reading.


We expect the Health Zone -- yet another free service from Alpha Omega Labs -- to be complete sometime in October of this year ('02).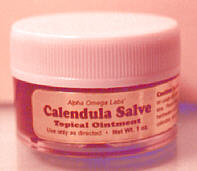 Healing Salve
Line Extended


This month, we've added two "traditionals" to our line of "healing salves" --
Calendula
and
Chickweed
ointments.

Each salve has its strengths: Calendula, for instance, is wonderful for those with sensitive skin and is traditionally used, with widely reported effectiveness, on diaper rash, sore nipples caused by breast feeding, varicose veins, sunburns, and bruises. Some of these functions are better served by
QuikHeal
or
H3O
, but not in all cases.

Chickweed ointment
is also traditional -- and is used in connection with hives and acne, but in connection with
Cansema
, we found that users reported it worked well when "itching" was experienced in underlying tissue during the escharization process.

We are currently trying to expand chickweed use to see if more Cansema users experience this same relief.
Note to our Readers: This is the tenth edition of the The Ashwin (pronounced "Ah-sh' win"), covering July, 2002. Previous editions are archived. If you have questions, email us.


Cancer Specialist
To Take Email
Letters from
AO Customers


obert Wickman, a U.S.-trained osteopath knows the obstacles to providing the best medical treatment for his patients when working in the wrong jurisdiction. Caught in an FDA sting operation in 1985 while practicing in Tucson, Arizona --- and then later acquitted by a federal judge who had scathing words for the "over-zealous" officials involved, Dr. Wickman is a living testament to a physician's right to use proven techniques that put the interests of the patient above all else. He has been practicing medicine, as the only licensed osteopathic physician in Ecuador, for over twelve years.


Although Dr. Wickman is able to prescribe pharmaceuticals, as is any other licensed physician, he does so quite sparingly. His web site, doctor-cancer.org details his amazing journey and information about his current practice.


Cancer patients who want a "second opinion" or are just interested in learning more about his protocols using Alpha Omega and other cutting-edge products, are invited to email Dr. Wickman with their particulars on our "Ask Dr. Wickman" contact page.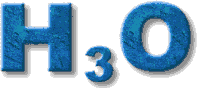 An Applications Update

We continue to get reports from the field about the quick wound-healing properties of
H3O
- most applications being in the 64:1 dilution ratio.

One
testimonial
from Oregon (USA) concerned the use of H3O in connection with
Cansema Salve
. The woman who made this report, who has had to remove a number of skin cancers reported that "skin cancer removal seems to be easier and heal-over quicker when H3O is used from inception." (As opposed to using it after the decavitation stage is reached.)

Last October
, we reported that
Omega III Dentifrice
could be coupled with
H3O
to produce a potent dental program - one which was very effective against gingivitis and periodontal disease. This month, one user who had a painful third molar, due to an abscess, gargled with diluted H3O, held in the month for 30 to 60 seconds, three times day. Within two days, the infection was gone as was the pain from the abscess.

With continued experimentation, we are sure our users will find additional novel uses for this miraculous product.

... Continuing ...
Home Page | Order
---
© 2001-2002 Alpha Omega Labs • Nassau, Bahamas • All rights reserved. This page posted : 07/19/2002 and updated 7/30/2002.
---