he markets are awash with "youth cremes" and various lotions that promise to reduce wrinkles and bring back a "youthful appearance" to the face. The better ones are not cheap ... Consider:
Le Mer® ---- $90 USD (less than 1 oz.)
Re Vive® ---- $120 USD (2 oz.)
Natura Bisse® ---- $300 USD (1.7 oz.)
Estee Lauder's Re Nutriv® ---- $250 USD (1.7 oz.)
Estee Lauder's Deminish® ---- $90 USD (less than 1 oz.)
... you get the jist *

The claims made by the cosmetic companies who make these products are not without merit. Many companies who use the right combinations or Retinol, vitis vinifera, aloe vera extract and/or malpighia glabra will end up with a finished product that IS capable in producing dramatic results in a great many individuals. But really ... at over $50 per ounce?

Up to this point (June, 2003), we have avoided anti-wrinkle-type cremes for the simple reason that the marketing milieu surrounding these kind of products runs counter to the orientation at Alpha Omega Labs -- where
cost containment
is one of the
founding principles of our company
. By contrast, many health and beauty aids are sold by the guiding principle that if a product isn't priced high enough, women will automatically think that it's cheap or ineffective -- as if skin care products were ruled by a metaphysical law conferring strict quantitative relationship to the common adage, "You get what you pay for."

Nonsense ---- using that logic, we should have been charging $1,000 per container for
Cansema Salve
right from our beginning.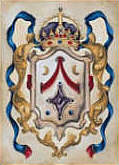 After remaining on the side lines for many years in this area, we finally decided to carry a relatively new topical called
Raiza Creme
--- (in part, derived from a formula that has been used, with widely reported success, in Spain for many years). One of our own distributors in the field first reported that his wife couldn't help but remark how different he looked after having used
Raiza Cream
himself for just three weeks. On further examination, we found that the company that makes
Raiza Creme
is awash in testimonials from "beta testers" who have reported satisfaction (see column at right) in using Raiza Creme in connection with:
Wrinkles caused from aging
Liver (age) spots (which users report as beginning to vanish in the first week) ... and ...
Eczema & psoriasis (for which we carry other "traditionals" with a high level of reported success -- but that's another issue)

Subsequent to learning about Raiza Creme from our distributor, we had several of our Alpha Omega staffers try the product -- and all experienced similar results.

We are proud to add this product to our line.
* Estee Lauder's Re Nutriv®, Estee Lauder's Re Nutriv®, Estee Lauder's Diminish®, Le Mer®, Re Vive®, Natura Bisse® are registered trademarks of their respective companies.
** One should note that results vary. While many have reported what appear to be overnight miracles, others notice no instant benefit other than they love the light scent, texture and feel of the creme. Ifyou have a 10X mirror, check closely in the first few days and you may clearly see improvement. Reports from real people are anecdotal and do not represent acceptable evidence that Raiza Creme has efficacy in the cure or treatment of any disease.
Español, Português, Deutsch

Italiano, Français, Norsk