AO Labs'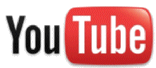 Sitemap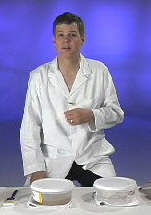 In July, 2009, we decided to begin posting some of the many videos we've collected over the years on
YouTube
-- some of which go back to our earliest days on the web in the fall of 1995.

Although we have our own
YouTube channel
, we've created this
YouTube Sitemap
so as to provide better control in our presentation of the AO Lab videos you can watch on YouTube.

As of this writing, there are only 20 videos posted, but we expect to have more than 50 online by the end of August.

The list below provides an organized summation of the viewable videos available, the approximate time the video was originally made, and other particulars:
Escharotic Preparations -- Intro by AO Labs' Founder, Greg Caton
(also available from Meditopia's video page -- shot, July, 2004)





Dr. Tom Bearden: An Interview on H3O/HRx
& The Brave New World of Applied Scalar Wave Technology
Read interview details





The Cansema® Tapes -- Cansema® Video Testimonials :
The Early Years - 1995-1996: For more detail, see
AO Video Gallery Page (1995-2003)



Dr. Doug Brodie -- This medical doctor, from Reno, Nevada, discusses the broad range of options available to alternative-leaning physicians who treat cancer patients. At 11:55 into this 21 minute interview, Dr. Brodie himself interviews a cancer patient (Dave Yocum) who killed a melanoma growth with the use of Cansema® after first having his oncologist recommend radical surgery.


Cansema® Testimonial from physicians in the Ukraine -- The original tape was over one hour long. This 5 minute segment is all that remains of the original video.
Burt Marshall -- successful SCC case
Dr. Elwood -- reports of success in both human and vet cases
Jim Carrogram -- successful Cansema® use
Walter Wence -- repeated successful use of Cansema® with his skin cancers
Jim Carraba -- shows successful use of Cansema® to remove a melanoma on the ear and face.
Vicky Jackson with father, Phil Stout -- discuss their successful use of Cansema® -- and the story of how their oncologist insisted on further chemotherapy treatments even after tests showed they were cancer-free.
Jennifer Wilson -- The world is full of ironies. In this video, Jennifer Wilson is interviewed by FDA informant, George S. Ackerson, in Australia (1996). In time, Jennifer would team up after Ackerson, after she had been a distributor for AO products in Australia and Ackerson had worked assidulously with the FDA to destroy AO Labs' in Lake Charles, Louisiana, to steal AO's intellectual property -- website materials, artwork, and trademarks -- pirating that goes on to this very day. Most recently, they have even been caught putting out literature claiming that they are Alpha Omega Labs of Guayaquil, Ecuador! . . . However, years before this perfidy, she testifies to the effectiveness of Cansema® made by Alpha Omega Labs . . . the real . . . the original . . . before she began producing a mislabelled, adulterated variation of her own.
Joe Coffee -- Cansema® testimony of successful use, after surgery, radiation and numerous orthodox treatments failed.

A Tear in the Matrix - Chapter 1
Medical Sciences Promotional Video (1988)
(For more information see Meditopia video page
and for more information about the role of this event
in the history of escharotic preparations,
read Chapter 1 of Meditopia®)