January, 2021

See Legal Disclaimer Before Reading this Page
---
See also:
Coronavirus: Truth vs. Medical Propaganda
Coronavirus: The Big Picture
--
(What we know to date -- read this first)
Coronavirus: Essential Self-Defense Against Infection
CoronaVirus: News & Developments for Feb
/
Mar
/
Apr
/
May
/
Jun
/
Jul
/
Aug

Sep
/
Oct
/
Nov
/
Dec, 2020

Upcoming:
Feb, 2021

Picking up from December
-- this is the twelth month I've been following the Great Hoaxes of 2020, having just finished what may be rightly called the most bizarre and politically charged year in American history -- perhaps even world history.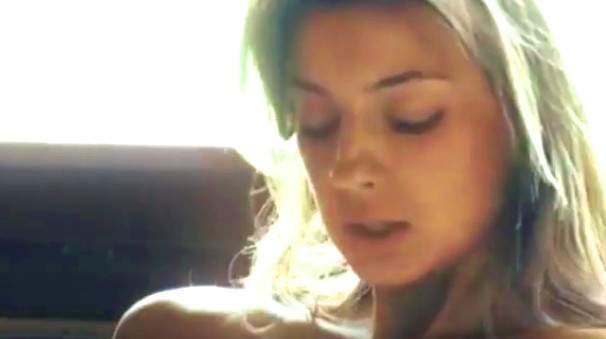 "People Are Still Having Sex -- 2020 Upgrade"
Here's an entertaining 7 minute video
that summarizes what 2020 was really about.
Continuing: The Scams of 2021
News & Developments for January, 2021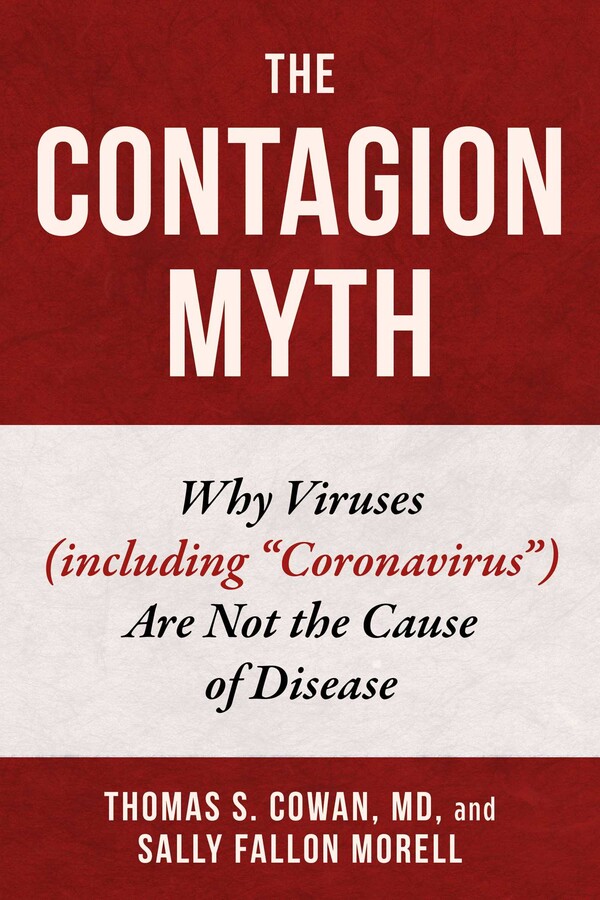 s we enter 2021, we reflect back on what has to be the most bizarre and "republic-threatening" year in U.S. history -- one that has serious consequences for the rest of the world. When I began this blog in February, 2020, I was motivated by serious reports I was getting the previous month from China concerning the CoVid outbreak. That remained the primary focus until May when BLM and Antifa riots began to surface. With the passage of time and the introduction of harsh CoVid restrictions that ran counter to our scientific understanding of the "pandemic," it became apparent that there was were overriding and inescapable political components driving the "scams of 2020."

These political components acquired further clarification when elements of the political left essentially began promising that by hook or by crook, they were going to take over the White House and proceed with a far left progressive agenda, with or without the permission of the Amerian people. The idea that the U.S. was witnessing a Bolshevik revolution turned from a conjecture to a promise. The prospect of democracy ending as an element of Western Civilization became apparent. This is a level of turmoil I saw in my ayahuasca visions 9 years ago -- visions that became the basis of my book,
The Gospel of 2012 According to Ayahuasca.

Throughout November, we had a U.S. election so rife with fraud and corruption, that prominent members of the alternative media -- including Alex Jones and Mike Adams -- began postulating that "they must have wanted to get caught. Nobody -- regardless of pollitical affiliation could possibly be this stupid, unless it was their intention not merely to hide their crimes, but be able to brag about them."

Paradoxically, the mainstream media, Big Tech, and their brethren in social media in the U.S. and other countries vociferously denied any existence of fraud -- something akin to taking the position that the sun no longer rises from the east and sets in the west.

As we enter 2021, we are caught in a vicious civil war that is on the verge of "going kinetic." If the conflict goes hot, which it appears it will, we are probably looking at a confrontation that will go global, as the forces of good and evil engage in a battle for ultimate supremacy.

Again, what we are witnessing is nothing more than a great battle between --- as Archbishop Carlos Maria Viganó of the Catholic Church puts it -- "the children of the Light and the children of the dark."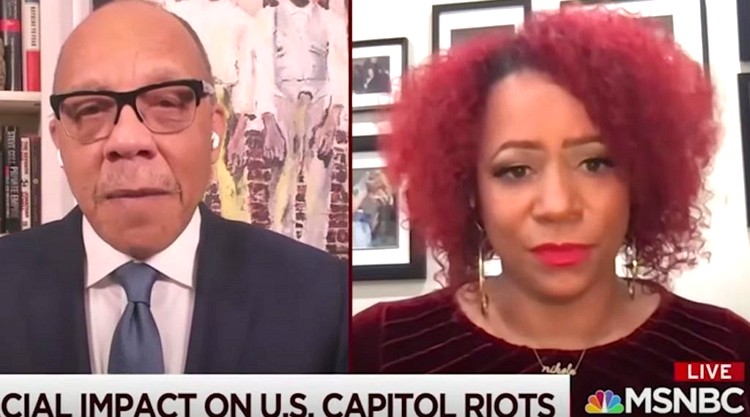 Notice to Trump Supporters: "You will be re-educated. We will execute
those who don't comply. You will wear the mask and take the vaccine.
We will take away your children since you're not fit to have them!"


January 16, 2021
-- Afternoon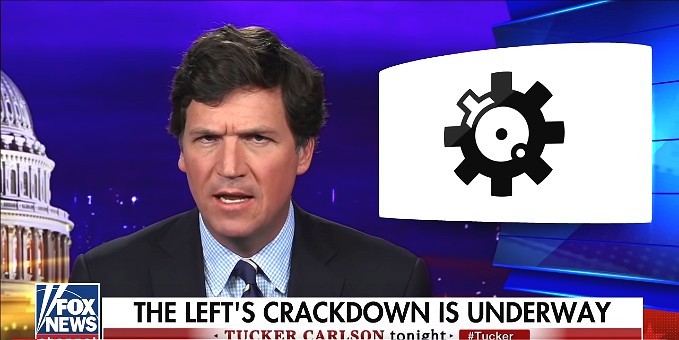 Tucker Carlson (Fox News) is on a roll. Despite being one of the biggest and most popular celebrities in the news commentary business, Tucker will undoubtedly get booted soon. Democrats will demand it -- and they'll get it. If you can steal an election with millions of fake votes, you can certainly get a news personality fired. So let's enjoy Tucker's final days on television while a few slivers of reason, common sense, and civility still reside in Tucker's corner of the media market. Let's begin:





Tucker Carlson tonight -- Friday, January 15

-- Jan. 15 -- Tucker does a brilliant rape job on the whole notion that Biden could have possibly won an election. Anywhere. Other important issues covered: Tucker examines Democrats' pitch to liberate red states; plus, an update on the police shooting of Jacob Blake. He pokes fun at the whole idea that Dems have any intention of healing or uniting anybody -- noting its hyper-hypocrisy. Notes the newest frightening attacks of any and all Trump supporters. "With Trump gone, Democrats are going to need a new enemy to hate, because hate is what holds the party together." He clarifies how Dems are now declaring war on a segment of the population that represents over 50% of its citizens. There are now more troops in DC than the U.S. has in Iran and Afghanistan combined -- admittedly called in because Dems because that a U.S. Republican Representative is going to bring a firearm and murder the President Elect. (Yes -- see the video clip). It's worst than that. All Trump supporters are now enemy combatants of the United States. The First Amendment is dead. You will no longer be allowed to say or write anything that isn't approved by the State --- which from January 20 going forward means anything that upsets the Democrats or interferes with their political agenda.

Owner of largest online gun retailer reacts to website being 'yanked' offline

-- Jan 15 -- Guns should all be illegal in private hands. After all, guns are only used to commit violent acts that leftists don't approve of. The same argument could be used to make all steak knives illegal. Hide those silverware sets! This happened to AR15.com. It will happen to more and more providers who make or sell things that people could use -- (God forbid!) -- to defend themselves!

Tucker Carlson Ridicules Ocasio-Cortez's Riot Fears

-- Jan. 14 -- How did we ever allow people of such low IQ, like AOL, to ever get into office?

Parler executive speaks on mass effort to banish their app from the internet

-- Jan 14 -- Tucker interviewed Amy Peikoff, Chief Policy Officer of Parler. She informs that this criminal conspiracy on free speech involved Amazon, Apple, Google, Facebook, Twilio, and many other unnamed entities.

Gym owner who defied lockdowns claims state emptied entire bank account

-- Jan. 13 -- NJ Governor steals $170,000 from the owner of Atilis Gym in the Garden State, based on an arbitrary judgement. This is your new future, comrades!

Tucker investigates the threats and violence Twitter refuses police

-- Jan. 13 -- "The Federalist journalist David Marcus go through a list of all the things that Twitter is refusing to censor, while they crackdown on conservative speech." It is so interesting that Twitter helps promote accounts with names like: "Kill Trump," "Assassinate Trump," "Pigs in a blanket, fry 'em bacon" (we need to kill officers in law enforcement), Antifa and BLM riot organization sites, and other violent, radical, left wing organizations, with impunity.



Ron DeSantis responds to viral clip of him being 'attacked' by CNN reporter

-- Covered this before. Now DeSantis responds.



Goya CEO: 'We got the iceberg of communism ahead of us'

-- The barbarians are at the gates.

January 16, 2021
-- Morning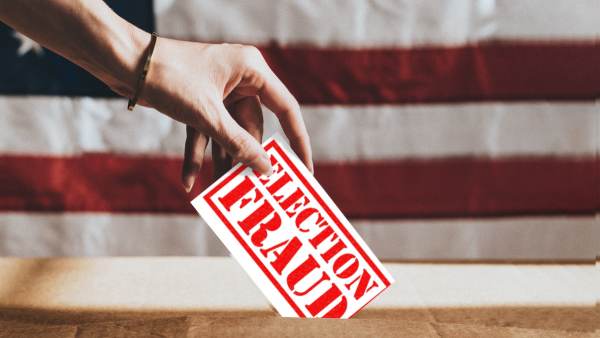 January 15, 2021
-- Evening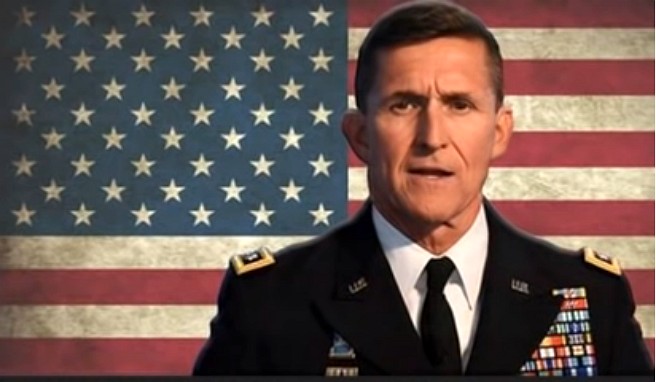 January 15, 2021
-- Afternoon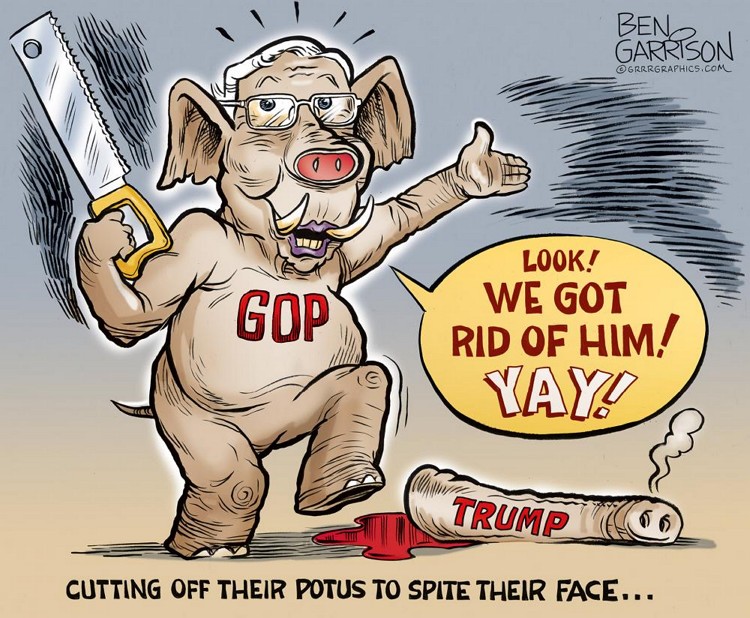 January 15, 2021
-- Morning
Situation Update, Jan 14th, 2021 -- An astonishing theory: FEMA and the US military will save America at its final hour

-- Latest from Mike Adams: "Today's Situation Update for January 14th examines the two competing theories for the outcome of the rigged 2020 election. In one outcome, Trump has given up, Biden will be sworn in, and the United States of America will be plunged into a communist-controlled authoritarian police state that silences conservative dissent.
Another theory is emerging, however, that claims the United States is in a military coup against illegal civilian traitors and that a combination of FEMA and the military will actually save America, not enslave it."
FEMA and the military save America? My response -- the short version -- "ain't happening."



Democrats are now moving quickly to reclassify conservative dissent as "domestic terrorism"

-- Always remember that those who voted for Biden also voted to destroy their own Constitution and Bill of Rights -- the last remaining things protecting their civil liberties.

Compilation of recent stories and videos covering covid vaccine injuries, side effects and DEATHS

-- Part of the reason Big Tech censors anyone who discusses the truth about vaccine injuries is because they don't want you to find out how dangerous covid vaccines really are.
Across the USA and around the world, people are dying from covid-19 vaccines. Many others are experiencing horrific convulsions, partial paralysis, hospitalizations and other bizarre side effects. (See the shocking videos in the article, all of which are banned on YouTube and Facebook.)


Woman suffers whole body convulsions after taking experimental Moderna COVID-19 vaccine

-- "A woman from Oakland City, Indiana in the United States warned others to not get the experimental Moderna COVID-19 vaccine after she suffered tongue spasms and whole body convulsions. She posted her videos on Facebook where her entire body is seen shaking uncontrollably. The CDC said such side-effects are 'mild' and 'normal.'
Oh really? And when this woman is dead in a few weeks -- and trust me, it's coming -- will the CDC then say that the death was 'mild' and 'normal'?

Disneyland converted into mass COVID-19 vaccination site

-- What's the slogan for this one? "Don't be a Donald Dick! Get the vaccine now, so you won't get sick"? Disgusting.

Biden Vows to Destroy Small Businesses with $15 Per Hour Federal Minimum Wage (VIDEO)

-- What CoVid didn't destroy with its lunacy policies, Joe Biden will with his insane leftist policies.

"The Oligarchs [Are] Taking Control of Our Country." -- Rudy Giuliani on the Capitol 'Frame Up' Last Week and Big Tech Censorship

-- "Rudy Giuliani released a video yesterday where he discussed the set up at the Capitol last week and Big Tech censorship which is occurring against Trump supporters in the US today."

2021: If It Wasn't For Bad Luck, We Wouldn't Have No Luck At All

-- "If we have indeed begun a sustained 'reversal of fortune', it might be prudent to consider the possibility we're only in the first inning of a sustained run of bad luck."

Biden's Banana Republic

-- "Donald Trump is probably the luckiest presidential candidate in history to have lost an election. He doesn't realise it yet as he suffers from a self-inflicted wound in the final moments of his presidency. Nor does Biden yet realise how unlucky he is to have won. But that will soon change as his presidency goes from crisis to crisis in all areas from monetary to fiscal to social and political. Very little will go right during his presidency."
I don't agree at all. Biden was chosen to oversee the destruction of the U.S., precisely as the CoVid architects planned. This much -- at least to me -- is glaringly obvious.

Rabobank: Why Is George Orwell's 1984 The #2 Best-Selling Book On Amazon

-- Because it is relative to what's happeninug now, and there is evidence that it will soon be banned.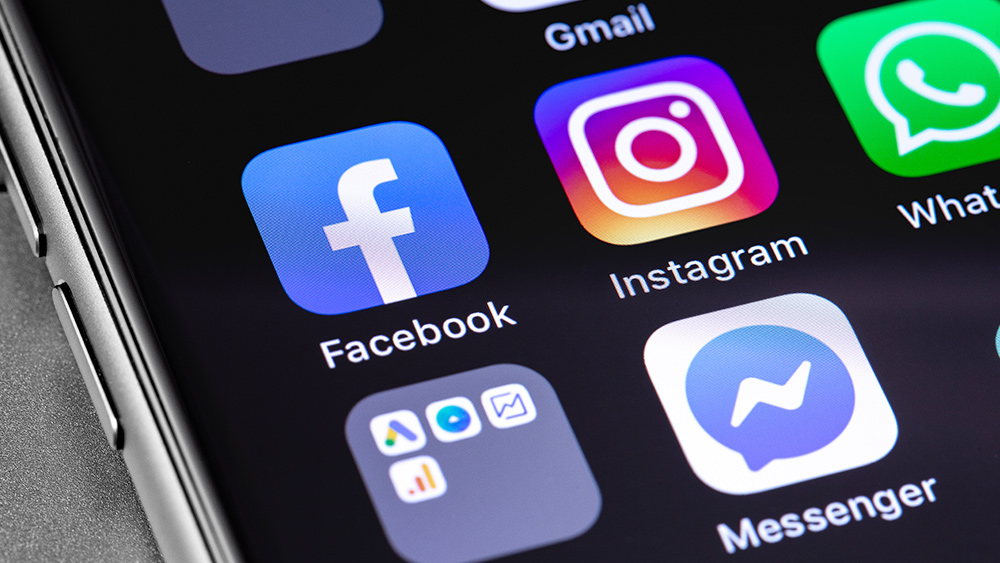 January 14, 2021
-- Afternoon / Evening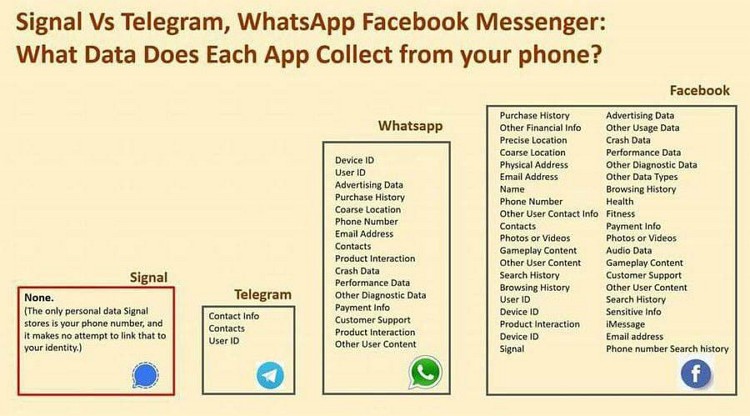 It's pretty simple. Wanting privacy in your personal communications is somewhere up there with wanting to have

the privilege of taking a shit and not have the entire family watch

. You know. Privacy. Pretty basic thing.
In May, 2007, I was at an Indigenous Wisdom Gathering in Sedona, Arizona, where I got to spend some time with the late Lakota activist and Hollywood actor, Russell Means. He commented at one point about a tribe that didn't use skirting on their teepees, asking, "What normal person doesn't understand the need for privacy?" And that's the point. Leftists are not normal people.


Apple wants to delete Telegram app from people's iPhones – here's how to stop it

-- "Word is circulating that Apple is planning to remotely axe the Telegram app from users' iPhones now that President Donald Trump and millions of free speech advocates have migrated there."



Democrats Ushering In Totalitarian Corporate Dictatorship, Plan Mass Arrests of Trump Supporters: Watch Live

-- "May you live in interesting times" is a Chinese proverb. It's not a benediction. It's a curse. And now it comes from the Bolsheviks who have taken over the U.S. with the help of brain-dead Biden supporters.



Tennessee health officials gave coronavirus vaccines to family and friends instead of elderly people

-- "Vaccine administrators in Tennessee have vaccinated their family and friends hours after turning away elderly people who had been waiting in line for hours to get the COVID-19 vaccine."
Oh --- boo-hoo --- come on --- let's everybody starting ballin' for these jack-off relics who would only kick off quicker after they got the vaccine. Let the leftist idiots take that fuckin' thing first and leave the rest of us alone. If you're so anxious depopulate the world, you jump first. I'd prefer to die naturally than experience a horrific CoVid vaccine death.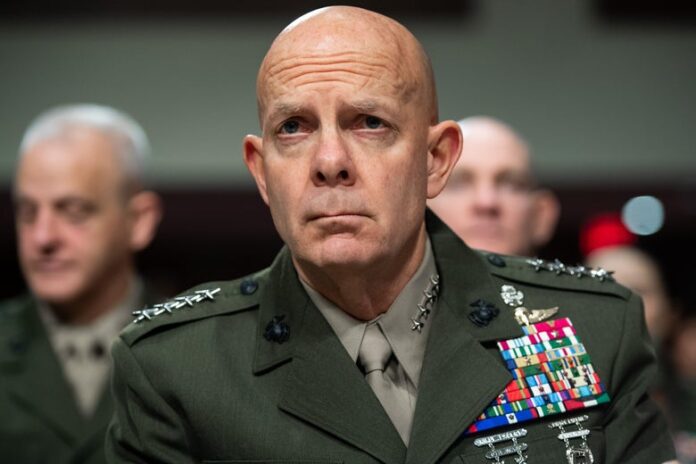 January 14, 2021
-- Morning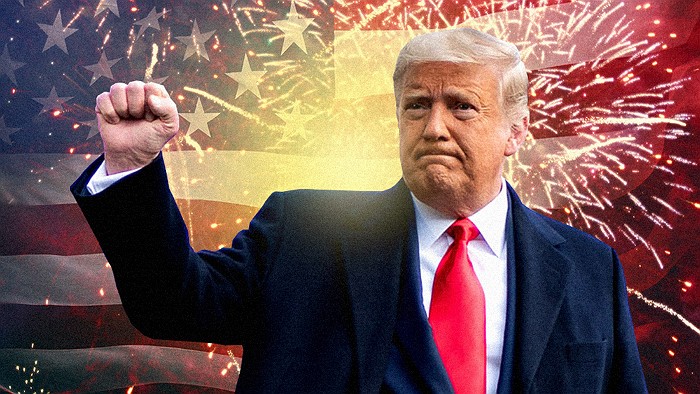 January 13, 2021
-- Evening
Video Message from President Donald J. Trump 1/13/21.

-- I read this as giving up. You may read it differently. Over 5 minutes are spent telling you how EVIL violence is -- giving the listener the impression, "Ok -- well, then how do we defend ourselves?" He also rails against Big Tech's massive censorship. Again, more talking, no doing. All show, no doe. I'm disappointed.

Democrats, 10 Republicans Vote for 2nd Impeachment of Trump

-- He's going to be in office 7 more days. Maybe there's enough time to impeach him

15 more times!

--- It's beyond ridiculous. Can you believe that these people actually get paid a federal government salary to pull this crap -- to say nothing about the millions of dollars a year that each of these Representatives make from foreign lobbyists.

The swamp is empty

-- Doubtful.

January 13, 2021
-- Afternoon
Just received. Pass it along and pray that it's true. The YouTube link below has already been removed, which means that YouTube is hyper to remove any and all references to Trump's activities. See below:




Ladies & Gents,
John Darash from National Liberty Alliance.

ALERT - ALERT - ALERT - ALERT

Expect the emergencey broadcasting system to be activated! (Shut off your software updates they will be blocking the emergencey broadcasting system)
Expect confusion. We are in a battle for our Republic.
Expect high profile arrests.
Expect this to be a bumpy ride to the very end.
Expect more bombshell evidence to be released
Expect some sort of internet blackout or outage
Expect Trump to be inaugurated on Jan 20th

FINAL UPDATE from Congressman Devin Nunes -- Dark Winter will set in shortly for Patriotic Americans. Text "FREEDOM" to 98078 for up to date information. Keep your heads high and spirits up. Reach out to your Republican elected officials and ask them to defend our Liberties. [Yeah, right]
br> WATCH WHILE YOU CAN _ https://www.youtube.com/watch?v=1j7-y7TWFxA

Pass the word.
God Speed
John Darash




Situation Update, Jan 13th, 2021 -- Breaking the spells of FEAR and SCARCITY

-- The latest update from Mike Adams.

The Smell of Communism

-- This was forwarded to me by a good friend: "Schumer is calling anyone who was in the Capitol Building are 'insurrectionists' despite the fact the police let them inside and most were taking selfies. Most do not appear to be threats other than they voted for Trump. To ban these people from ever getting on an airplane smells of what is to come. This is following precisely AOC's call to create lists of people who supported Trump for retaliation. They are pushing the limits which will only split the country even more. This is not a government that represents everyone -- only select philosophies. This is grossly exaggerating this event calling everyone an 'insurrectionist' without Due Process of Law. That in itself is unconstitutional. Schumer and Pelosi are simply acting politically trying to remove a president who will be gone in 7 days. This is absurd."

Delta kicks two women off flight for having private conservation about Trump

-- "For the 'crime' of speaking privately about their support for President Donald Trump while aboard a commercial aircraft, two women were kicked off a Delta Airlines flight, shocking new video footage shows."

Mozilla, Firefox planning to censor conservatives at the browser; deplatforming isn't enough

-- (NaturalNews) -- "Banning President Donald Trump from social media while silencing his supporters who dare to object is simply not enough to stop 'violence and hate' from spreading on the internet, according to Mozilla, the company behind the Firefox browser.
"In an announcement, Mozilla expressed urgent plans to start filtering out 'disinformation' at the browser level before it even has the chance to show up in an internet search or on a website.
"Rehashing the same scripted lies about the 'siege' and 'take-over' in Washington, D.C., that resulted in a handful of people gaining access to the Capitol building on Jan. 6, Mozilla says every tool in the arsenal needs to be deployed to prevent 'white supremacy' from being "reinforce[d]" online.


I'm been saying the same thing for almost two years: dump Firefox, IE, and Chrome and use Bravo as your browser. Dump Google and use DuckDuckGo as your search engine. Stop using internet services that hate you and would just as soon see you dead.

Leftist Democrats claims that Trump 'incited violence' when they are the ones who enabled and cheered deadly mobs throughout 2020

-- Coming from the very same people who stole an election that was won by the largest margin of any Presidential election in U.S. history.

Nearly 47 million Americans have been infected by coronavirus, study finds

-- Since we're up to our fucking eyebrows in bullshit on all things CoVid, let's just round up to the nearest billion and say that ONE BILLION American citizens have been infected. Don't laugh. We'll get help with that billion by including all the dead people who voted for Joe Biden in the last election.

PROOF: BLM activist posed as Trump supporter before Capitol false flag

-- It's an American tradition these twisted false flag operations. The Boston Tea Party of December, 1773, took place with colonists dressing up as indians, destroying 45,000 pounds of English tea on three ships, and blaming it all on those nasty indigenous people. Again, history doesn't repeat itself, but it sure does rhythm.

China rewrites COVID history, purges 300 studies linking virus to Wuhan lab

-- "The Chinese Communist Party (CCP) is on a purging spree trying to scrub all links between the Wuhan coronavirus (COVID-19) and the Wuhan Institute of Virology laboratory where it originated from everywhere such evidence exists." It's a crock. There is nothing that came out of Wuhan -- not even that sickly looking bowl of at soup -- that is responsible for CoVid. The entire narrative is fake. CoVid is an electromagnetic adaptation condition, as I've shown repeatedly.

Fauci admits coronavirus vaccines don't prevent infection

-- Of course, they don't prevent infection. They aren't designed to prevent infection. They're designed to cause infection. Or maybe you haven't been listening.

The all-out assault on conservative thought has just begun

-- "After the white nationalist riots in Charlottesville, Va., in 2017, the Southern Poverty Law Center (SPLC) and others renewed their demands for the suppression of conservative speech on social media. After Trump's supporters breached the U.S. Capitol on Wednesday, Big Tech companies clamped down on President Donald Trump and many of his supporters. Incoming President Joe Biden has said he plans to pass a law against domestic terrorism."

Gene Decode -- Return to the Republic / End of U.S. INC

-- A good friend sent me this. Have no idea if the particulars in this Hopium session is true or not. You'll have to evaluate for youself.

PARLER SUES AMAZON FOR VIOLATING ANTITRUST LAWS AND BREACH OF CONTRACT, CITES AMAZON'S NEW DEAL WITH TWITTER TO DELIVER "MILLIONS OF TWEETS"

-- But will they succeed? We'll see.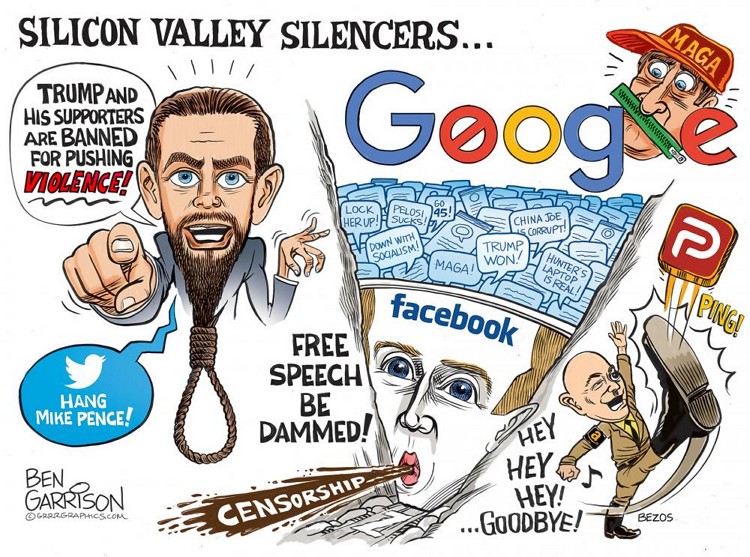 January 13, 2021
-- Morning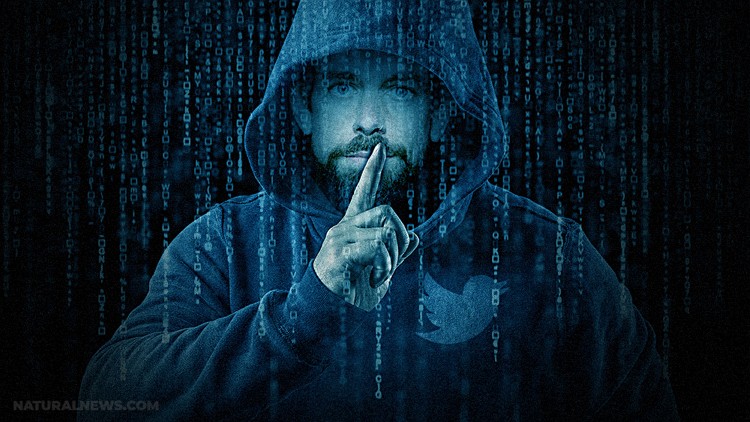 January 12, 2021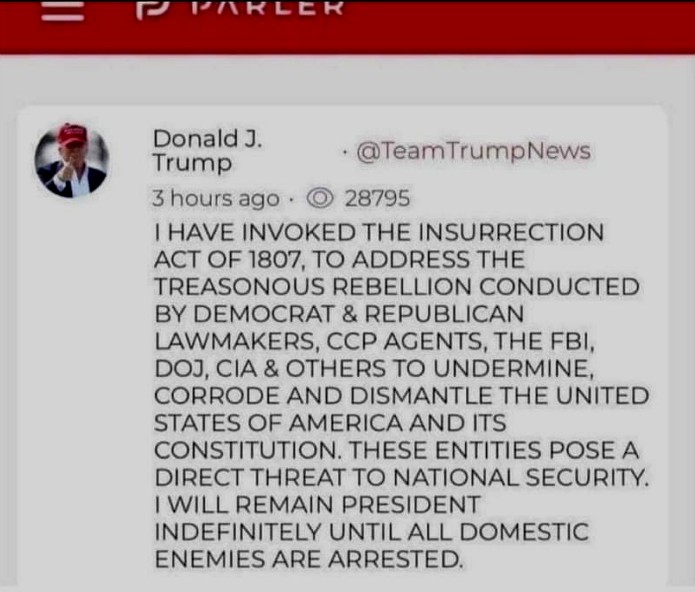 January 11, 2021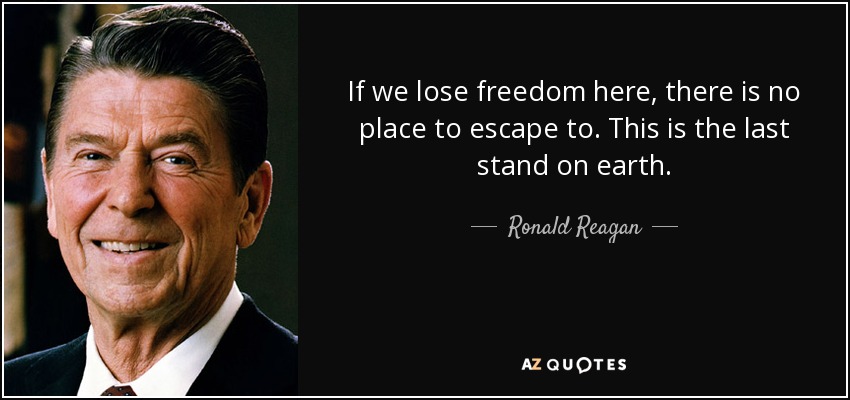 January 10, 2021
-- Morning and Afternoon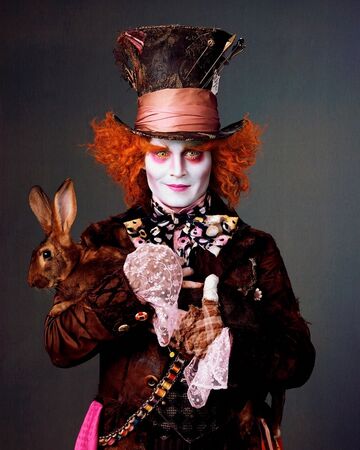 Our world has taken a turn for the surreal.

January 9, 2021
-- Afternoon
Situation Update, Jan 9, 2021 -- Emergency red alert America descending into WAR

-- Headlines related to Mike Adams' latest update:

RED ALERT

--

Brace for impact. Prepare for all scenarios. Deep state cornered.
Twitter, Apple, Google, Facebook DECLARE WAR on the United States of America
COMMS being taken out, Twitter bans Trump, Flynn, Powell, others,
Emboldened Left following in the tyrannical footsteps of Adolf Hitler
Pelosi desperate to remove Trump by force before he can invoke military rescue