Cansema ® & Related Products --- 2018 (Human)

Submit Your Own Testimonial
Older Testimonials
:
---
2017

2016

2015

2014

2011-2013

2007-2009

2003
to FDA Raid (9/17/03)

2001-2002

1995-2000
Video Testimonials

Veterinary Testimonials

Bloodroot Paste Testimonials
Read the
astonishing 500+ year history of the suppression of Cansema®
and its cancer-curing predecessors
in Chapters 1 and 2 of
Meditopia®
.
'The Impossible Mandate Principles': New Corollaries of Parkinson's Law:
Why the Orthodox Community is Hellbent on Suppressing Cansema® & Similar Effective Solutions


The testimonials below are just a few that have been collected on the effectiveness of
Cansema
®
(both black topical salve and our internal version - Amazon Tonic III), which carry both human and veterinary applications. See also animal use)
and related products. The testimonials on this page are a small sampling of those received by
Alpha Omega Labs
so far in 2018. See links above for testimonials submitted in prior years.

As always, we have made no attempt to alter any of the language (syntax, punctuation, spelling, etc.) of these written letters and/or email missives, excepting minor spelling errors. Thousands of other individuals have been helped who did not take the time to sit down and write letters or send email. You may contact these individuals directly, if you wish, where contact information is provided.

Some portions of this page have little graphics, but are text heavy. We have a
pictorial testimony
page, if you want a more visual representation of how
Cansema
® works.

Disclaimer:
The purpose of these testimonials is to provide you with an insight as to what other
Alpha Omega
users have reported, and to provide a foundation for the legitimacy of our research and overall work. No responsible maker of herbal products, Alpha Omega included, would infer that testimonial inputs carry the same weight as well-constructed clinical studies.
To U.S. Users:
None of the Alpha Omega Labs' products mentioned in these pages have been evaluated by the U.S. Food & Drug Administration. Therefore, they are not intended to diagnose, treat, cure, or prevent any disease in your country ---- even if that is the manner in which they are used in virtually every other country on earth.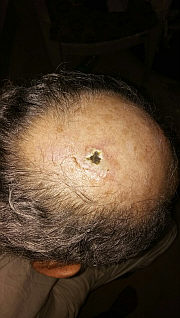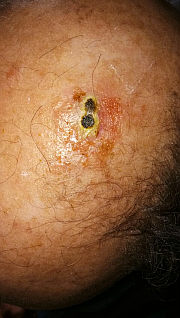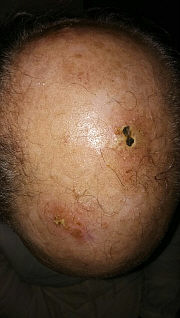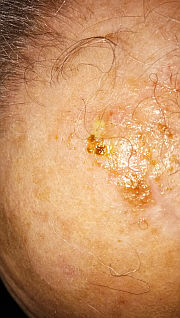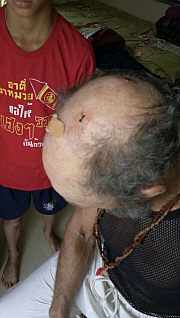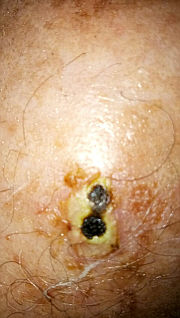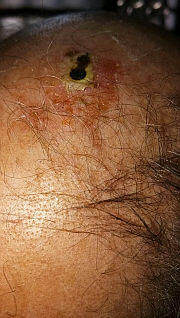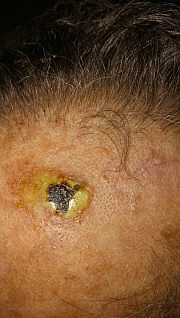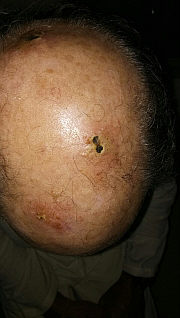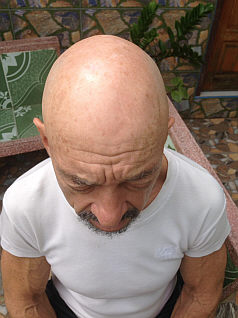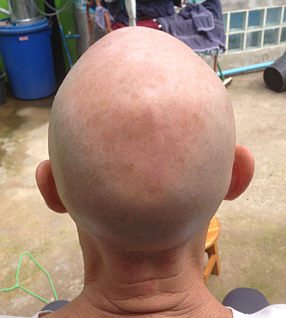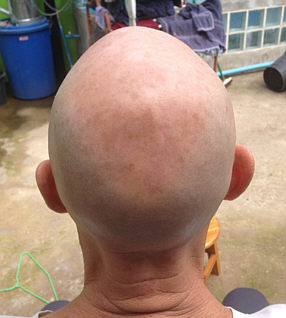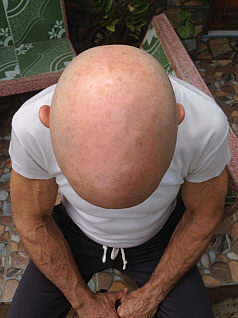 Case #010318: Cansema® & H3O: Unspecified Skin Cancer



Dear Dr. Carolina,

My father has asked me to forward photo updates to you, since he has done more Cansema, since April 2017. My father was in India and was doing a retreat and had hair growing on his head and face. But you can see the pictures, fairly clear.

After starting the process in Bangkok, my father flew into India the night he arrived he applied H2O2 -- jet lagged on the second day, dad had mysteriously forgotten to dilute the
H3O
(calcium sulfate hydronium solution). So my younger sister applied it directly to my dads head with a cotton wool ball undiluted, where the cancer was, and to the surrounding area as it was dripping. This continued for a day or two, then my father finally realised his error, he then went back to the correct protocols.

For the next 7-8 days, the skin dried up and layers became hard from where the
calcium sulfate solution
had come in contact with, which was a much bigger area than the actual cancer itself. He let it come off by its self and that took 10-14 days before it happened, he then used a louvre to gently scrub off the dry hard thin bloodless scab. He then noticed how clean his scalp was, no red blotches, reduction of age-spots, and everything was cleared. Skin cancer is cleared, too.

Thank to the excellent back-up service of Dr. Carolina, who you will recognise by her empathy, abundance of compassion and her willingness to help strangers.
Early 2017 -- December 2017 : He has treated 5 (medium sized) cancer spots.

Sorry the photos in India don't have my dads face in it, (the photos were not intended for passing on to you, it was only for his own observation purposes -- to know what was going on, on the top of his head as he couldn't see.)

The attached pictures are whilst he was in India and a month later after it had healed.

Thank you very much.

Kind regards,

"A.L."

Writing from Thailand

Rec'd : January 3, 2018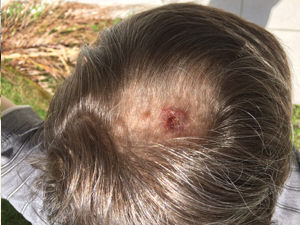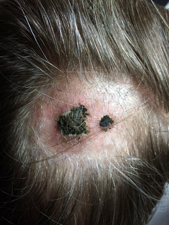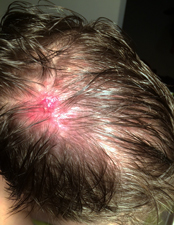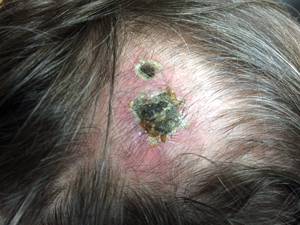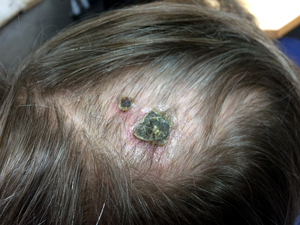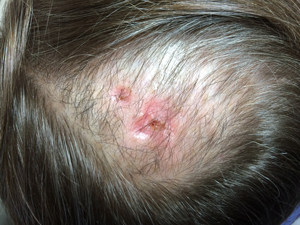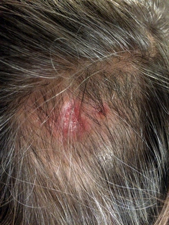 Case #012018: Cansema® & Basal Cell Carcinoma (BCC)



My name is Peter Harbrow, and I live Queensland, Australia. I would like to give you my story. I have recently purchased some of your great products that I had learned about through word of mouth. A friend of mine had used
Cansema Black Salve
some years ago on cancer he had on the top of his back and recommended it to me as I had been diagnosed with a basal cell carcinoma approximately 20 mm round on the top of my head.

The photos above show the amazing results, so thank you for your all round enthusiasm, persistence, knowledge sharing, insights, website, basically all the great work and professionalism you and your team have.

Thanks Heaps.

Peter Harbrow

Queensland, Australia

Rec'd : January 20, 2018

Dr. Carolina,

There is a good news -- my sister did an ultrasound analysis today after 40 days taking Tonic III and there is no cysts!

Thank you, Alpha Omega Labs, for Tonic III!

"Hai"

Vietnam

Rec'd : February 1, 2018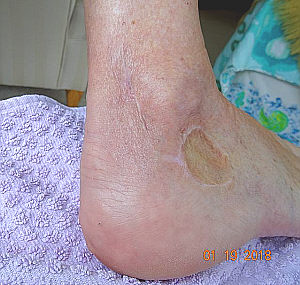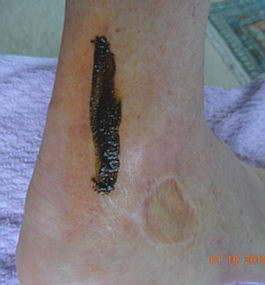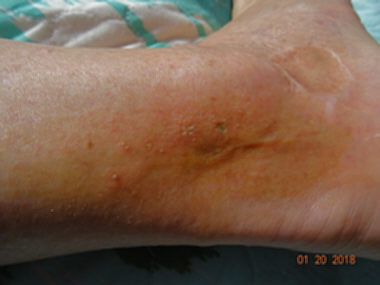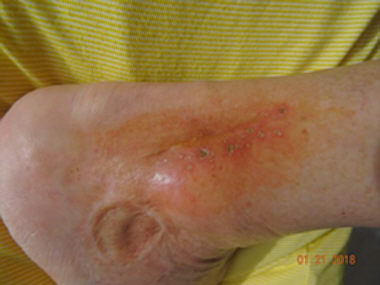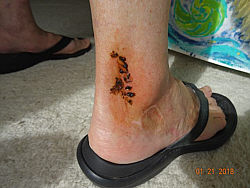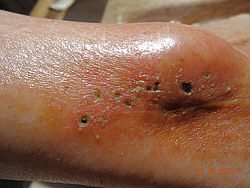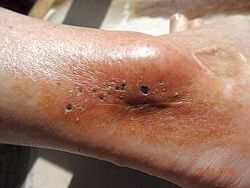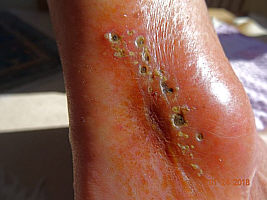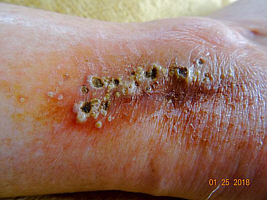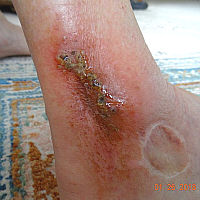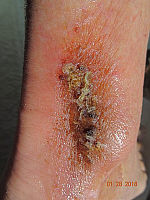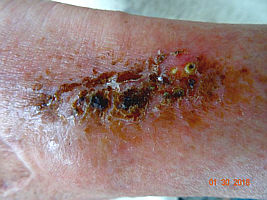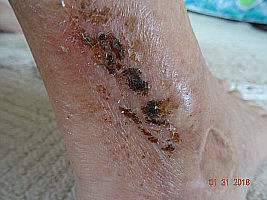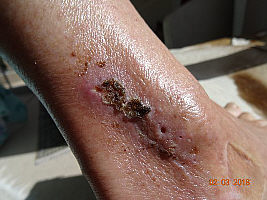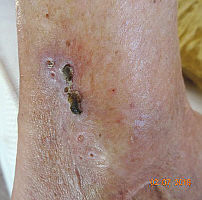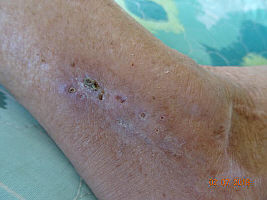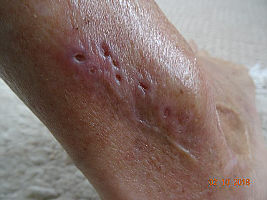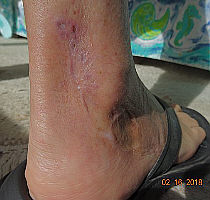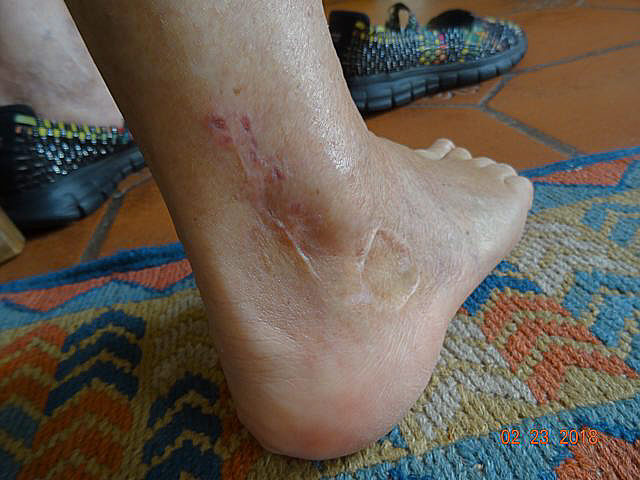 Case #030118: Cansema & Surgically-Induced Melanoma near Ankle

Hello, Dear Cathryn,

First of all, thank you for your fast reply (2 days ago) -- and I will follow your recommendations . . . and eventually write you about the results. Here the promised pictures showing the whole process of treating my ankle with your "Cansema Black Salve" -- the dates are on the pictures and I skipped a few which looked very similar from day to day. There are still 20 of them here.

No. 1 picture is the scar on my ankle where I had the operation in mid September 2017, the round scar on the foot is from the operation 5 years ago with skin transplant. At that time I went to a dermatologist because a mole there suddenly changed it's look -- and a biopsy said it was a melanoma . . . ---
[Editor's Note: We see this all the time in our work. Do you WANT to get cancer? Maybe your life isn't exciting enough? Go in for a biopsy.]

The recent operation was for small nodules, which I thought were just little "grease" nodules UNDER the skin. They looked NOTHING like the first mole, but when removed they were again confirmed to be melanoma. The surgeon said the right thing to do would be to "excise more skin and flesh, and then transplant healthy skin over it"; but he saw / admitted to the difficulty because of the placement -- on the ankle. With the oncologist I came to an understanding, that I should go every 3 to 4 months for a thorough exam -- as well for a PET scan once a year. While going for the first PET Scan in Cape Town in December, we met some compatriots . . . and Nathalie gave us your web-page (she is taking the Tonic III since 1 1/2 years -- she had colon cancer).

Pictures no. 2 and 5 are how/where we put the black salve on. We stopped the application on the 5th day, when you wrote us that we should stop and be patient. All the other pictures are in sequence with the progress of the "black spots" coming out. I do not send you some of the days, because they look almost identical to the day before. The last picture is from a week ago, and as you wrote to me, it healed beautifully.

Thank you again for always replying immediately to my questions!

Again - the very best wishes to you and your company - we will keep in touch.

"C" and "K"

USA

Rec'd : March 1, 2018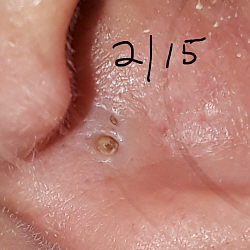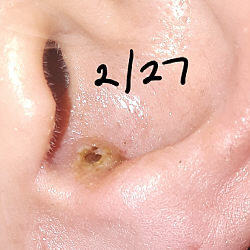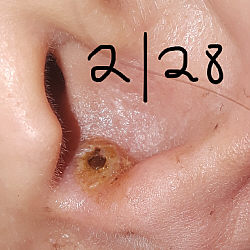 Case #031918: Cansema & Auricular Neoplasm

[Editor's Note: This testimonial begins with a brief chronology of events that matches the dates on the three photos above.]

2/15/18 --
Day discovered. Had felt it for a week or two, but couldn't see it. Thought it was a pimple until today.

2/27/18 --
After removing the Salve 24 hours later.

2/28/18 --
The reaction deepens.

NO PHOTO WITH THE FOURTH AND FINAL TRANSMISSION :

3/18/18 --
Husband says the mark can't even be seen anymore. I can feel a very, very shallow dip, but just barely. Intending to reapply this week. Will let you know how that goes . . .

Thank you all SO, SO MUCH! I would not have gone with conventional medicine. I don't believe there are any answers there for me, but I can't say how well this would have turned out with other "home remedies." I had tried several other things while waiting for my Salve to arrive, and as you can see, they didn't really do anything. My father died of radiation treatments for lung cancer 11 years ago this month. He literally suffocated to death from fibroids caused by the radiation, which continued to form in his lungs despite repeated surgeries to remove them. I feel he was stolen from us. His medical doctors told him that if he didn't do what they told him, the cancer would kill him in a few short years. The "cure" took him in about 3 months. I'm trying to learn how to forgive this great wrong, but I'm still not sure how to go about it. Anyway...

I'm so grateful to the Lord for leading me to your products, and I'm grateful that you folks continue to fight the good fight in spite of all the persecution you have endured. Thank you, as well, for your assistance in using the products. I appreciate the guidance. Know that I will continue to pray for you whenever the Lord brings you to mind, and also that you have friends here who would do what they could if ever we had assistance to offer you.

James 1:5

Laurie Burton

USA

Rec'd : March 19, 2018

Good Morning,

I hope you are all happy and healthy.

1st, my doctors' reassessment at Kobe Medical University:

The doctor at 1st sign checked and rechecked my patient information to confirm the BCC was on the left side, and two doctors asked if my name was Chayne Ellis. I asked why he wanted to know my name. His reply was: to check that you are the correct patient because the BCC is gone and only a redness is present. After examining the now GONE BCC, he re-checked both biopsy to confirm it was a BCC. After this, my Japanese wife (in Japanese) asked the doctor his opinion.

Doctors opinion was, the BCC healed by itself because the biopsy triggered an autoimmune response, therefore, the BCC healed. ---
[Editor's Note: When you understand just what biopsies do, you have to wonder how any oncologist could possibly say this with a straight face.]
--- When, however, the dates do not match for the short time taken to heal the BCC location. At every reason, he gives for the BCC to heal, I addressed every point at a medical science level in which he only changed the reason. At the end of this laughable meeting, he said that he recommends immediate radiation to address subconscious cancer. ---
[Editor's Note: Don't be too harsh. At least give this oncologist credit for being a consistent Big Pharma whore whose entire focus is in lining his own pocket instead of considering the welfare of his patient.]
--- (My wife very angry now) -- my final response was NO, because, any cancer cells that are active surface through the skull, in addition to redness, pain, legions etc...... with this he offered a radiation cream, to which my wife said, "NO." Soon after, we had had enough BS for one day and we returned home.

Update:
Applying
Sangre de Drago
every day to the area and almost nothing left to see . . .

Chayne

Japan

Rec'd : April 11, 2018
Case #051618: Cansema® & Unspecified Brain Tumors

Hi Cathryn,

I know you are on holidays, and I just wanted to share with you some fantastic news. I underwent a PET scan, and the results show that the head tumours cannot be found! They compared the previous MRI scan with the PET scan and this is their doctors' results. I cannot thank you enough for your products, your support and advice, it saved my life.

Many many thanks,

"Kerri"

USA

Rec'd : May 16, 2018
Case #052518: Cansema® & Metastasized Melanoma

Metastasised melanoma to brain, lung, liver.
Tonic III
and
capsules
.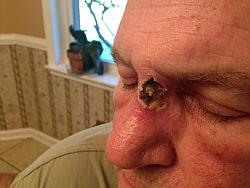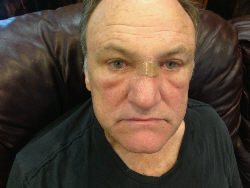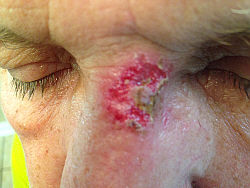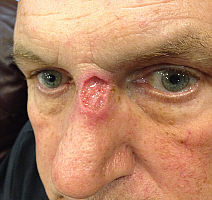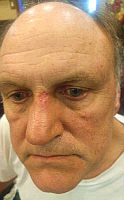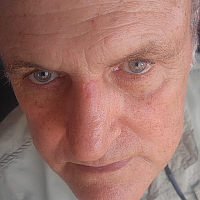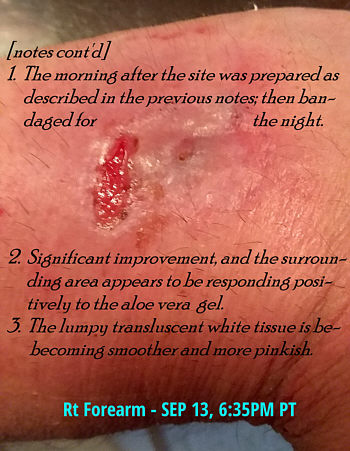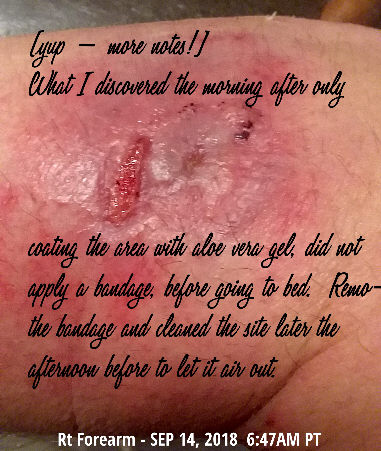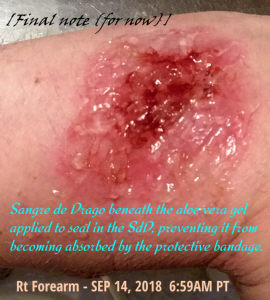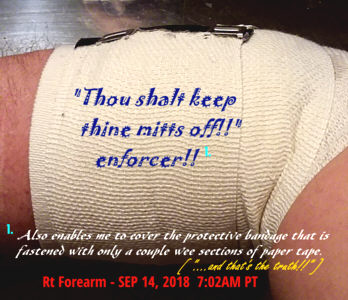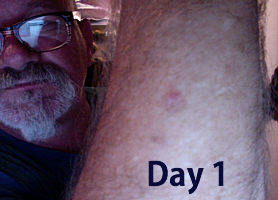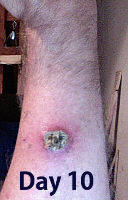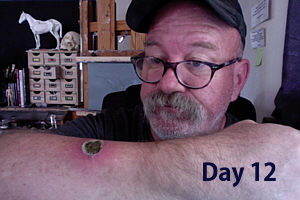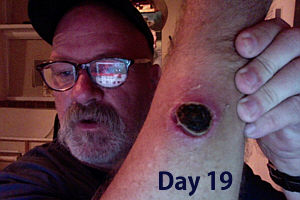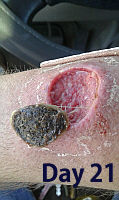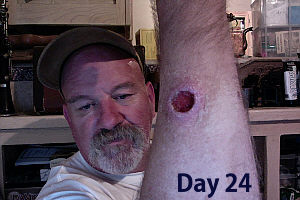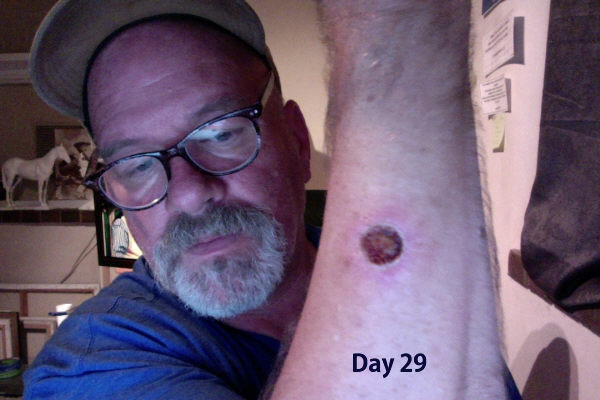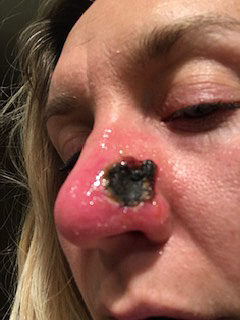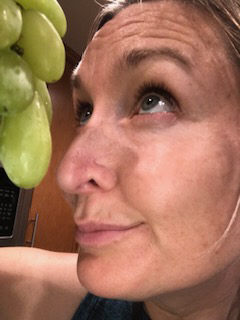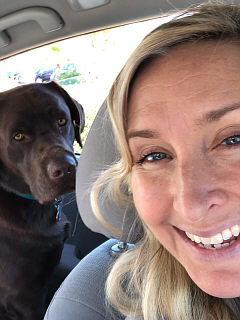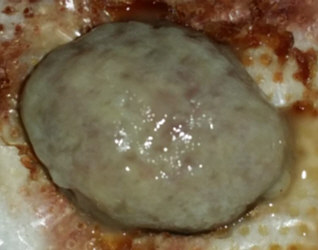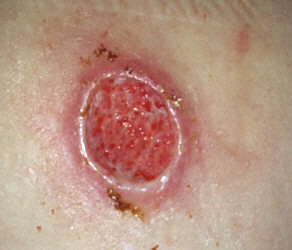 In 2015 we received a testimonial from Mr. Dominic Merlo in British Columbia (see
Case #112315
). Today we received a
video testimonial
from Mr. Merlo showing his use of our
Bloodroot Paste
and
H2O2
(which he used for
after care
) in his treatment of a diagnosed skin cancer.
(Bloodroot Paste will, in some cases, remove small skin cancers, small enough that Cansema® is not required. It is more frequently used to remove warts and other non-cancerous growths.)

Dominic Merlo

Maple Ridge, BC (Canada)

dommerlo@outlook.com

Rec'd : December 5, 2018
[ Testimonials are now up to December, 2018. ]